I LIKE MOVIES – "A delightfully heartfelt and nostalgic coming-of-age gem"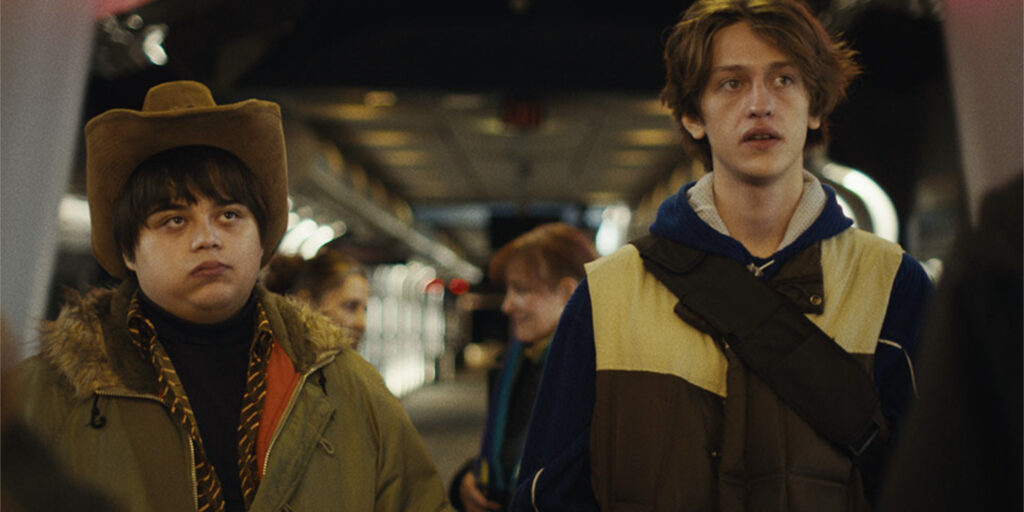 Directed by: Chandler Levack (Feature directorial debut)
• Isaiah Lehtinen as Lawrence Kweller
• Romina D'Ugo as Alana
• Percy Hynes White as Matt Macarchuck
The film is based in part on Chandler Levack's own teenage job in a video store.
Socially inept 17-year old cinephile, Lawrence Kweller, gets a job at a video store where he forms a complicated friendship with his older female manager.
Chandler Levack's I Like Movies is a delightfully heartfelt and nostalgic coming-of-age gem. It's a slight film with big charm. It's an ode to great movies, while also being one itself. It's brimming with talent and standout performances. In short, it's a joy to take in! Now, I might be a tad biased, as this movie is clearly aimed directly at people like me. Yes, I like movies of course, but I was also roughly the same age as our main character at the time this movie takes place (in the early 2000s). And let me tell you, this film nails the authenticity around being a high school senior in Southern Ontario during that time period. It's seriously uncanny. But, this film is more than just a trip down memory lane. It's also an affecting story about finding one's path. It's about dreams and passions. It's about love and loss, and how to navigate our own self-sabotaging habits. Oh, it's also really funny. Isaiah Lehtinen shines as Lawrence, a young Jonah Hill type with a hilarious mix of ego and inner turmoil. He's really quite hilarious! Yep, you'll likely laugh, you might cry, but you're all but guaranteed to do one thing after viewing, and that's walk away liking movies just a little bit more than you already do!