LUTHER: THE FALLEN SUN – "Idris Elba shines in this gritty rain-soaked psycho thriller"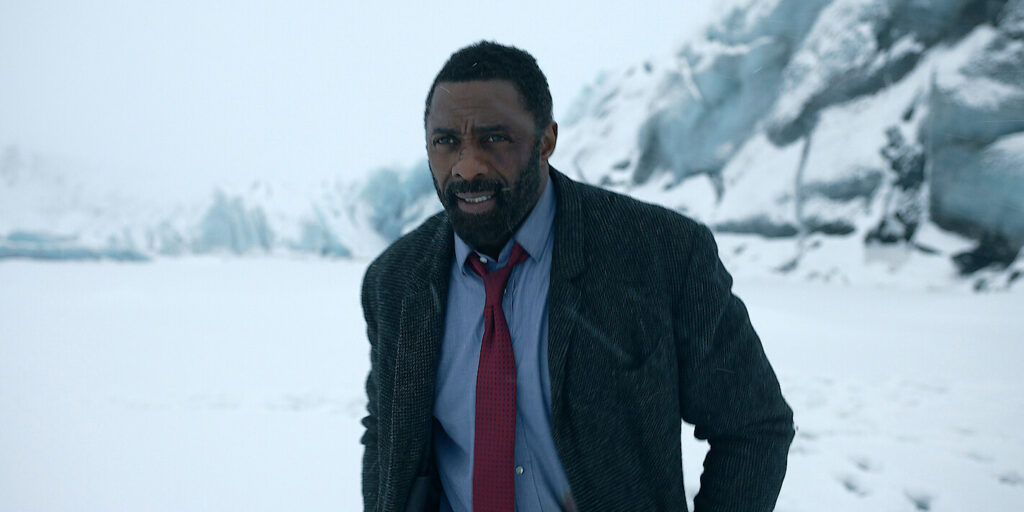 • Idris Elba as John Luther
• Cynthia Erivo as Odette Raine
• Andy Serkis as David Robey
• Dermot Crowley as DSU Martin Schenk
• Lauryn Ajufo as Anya
• Natasha Patel as Lydia Deng
• Henry Hereford as Brian Lee
It serves as a film continuation of the 2010–2019 British television series of the same name.
A serial killer terrorizes London while disgraced detective John Luther sits behind bars. Haunted by his failure to capture the cyber psychopath who now taunts him, Luther decides to break out of prison to finish the job by any means necessary.
Idris Elba shines in this gritty rain-soaked psycho thriller! Of course, this character is an old hat for him, given that the Luther TV series ran for 5 seasons on the BBC. Do you need to have seen that show to enjoy this film? Nope - not at all. I mean, it might add some nuance and bonus context, but things are played broad enough for all audiences to grasp. But, as alluded to, the plot is all kinds of crazy. It's a little Mr. Robot and a lot The Batman - but not nearly as fulfilling as either. Maybe it's because the movie doesn't ask the right questions (or many questions at all for that matter). Instead, it's vigilante and serial killer cat and mouse games for entertainment's sake. There's nothing wrong with that, and frankly it works in its shocking rawness. Add in some acting greats like Andy Serkis and Cynthia Erivo, and the procedural madness goes down extra easy. It's also very cinematic in its visual scope - clearly having a lofty budget vs the TV series. Just makes Idris Elba shine brighter I suppose.