SISU – "A wholly satisfying action/revenge gore-fest"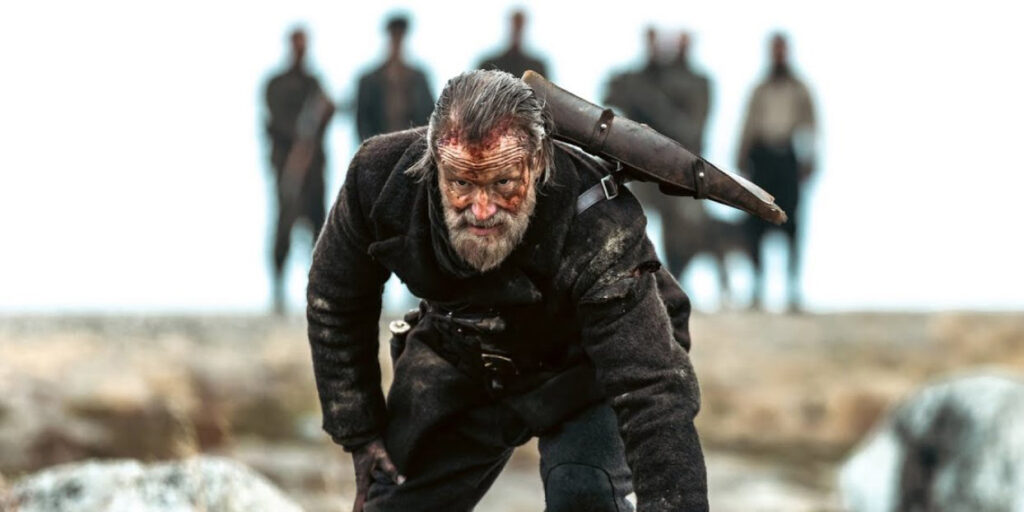 Directed by: Jalmari Helander
• Jorma Tommila as Aatami Korpi
• Aksel Hennie as Bruno Helldorf
• Jack Doolan as Wolf
• Mimosa Willamo as Aino
• Onni Tommila as Schütze
Is set in Finnish Lapland during World War II.
During the last days of World War II, a solitary prospector crosses paths with Nazis on a scorched-Earth retreat in northern Finland. When the soldiers decide to steal his gold, they quickly discover they just tangled with no ordinary miner.
A wholly satisfying action/revenge gore-fest, Sisu rivals the likes of Rambo and even John Wick. For real, this is a must watch for fans of the bloodthirsty revenge genre! And, like any great action film, there's a likeable character at the centre. Meet Aatami – an ex-military one-man killing squad. Let's just say that he epitomizes the term "silent but deadly." What he lacks in dialogue, he makes up for in brutality. But those who feel his wrath certainly have it coming. Yes, this is an all-out Nazi torture takedown. Unfortunately, the narrative is a little thin, never giving more than broad strokes reasons to care. Luckily though, the story's simplicity makes room for more over-the-top violent acts! And isn't that what we want anyways? Who needs a longwinded back story to get in the way of the skull squashing? Another plus to Sisu is its excellent editing and camera techniques. Explosively impressive, you'll never be able to take your eyes off the screen – even when wincing in your seat! So buckle up and enjoy the unrelenting ride that is Sisu – you won't be sorry you did!