THE NUN II – "Overwrought with inane frights but remains creepy 'nun'-the-less"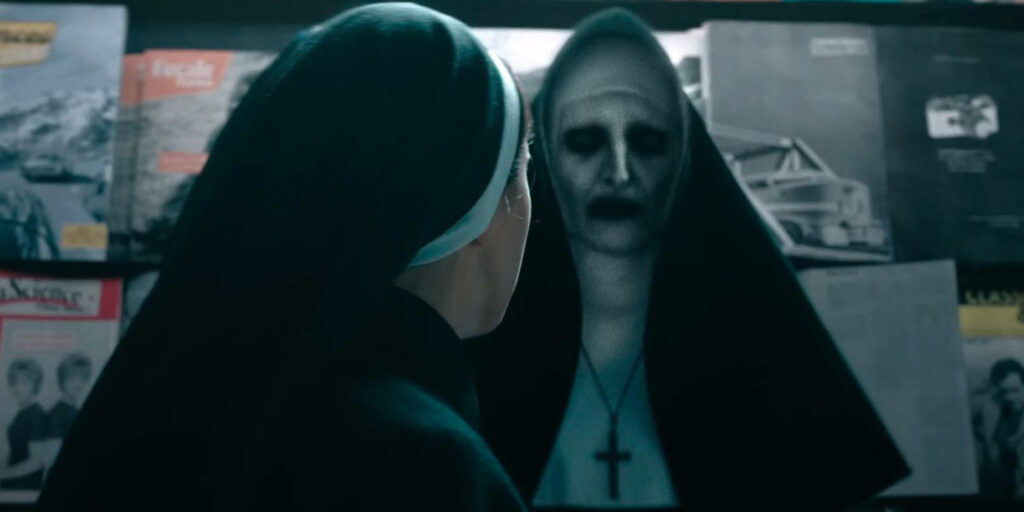 Directed by: Michael Chaves (The Curse of La Llorona – 2019)
• Taissa Farmiga as Sister Irene
• Jonas Bloquet as Frenchie
• Storm Reid as Sister Debra
• Anna Popplewell as Kate
• Bonnie Aarons as Valak / the Nun
• Katelyn Rose Downey as Sophie
It is a sequel to to The Nun (2018) and the ninth installment in The Conjuring Universe franchise.
Set four years after the ending of the first film, the film follows Sister Irene as she once again comes face to face with the demonic force Valak, the Nun, at a boarding school in France.
Michael Chave's The Nun 2 is overwrought with inane frights but remains creepy 'nun'-the-less. But here's the thing, compared to 2018's paltry first instalment, this outing stands as a major improvement. You see, the filmmakers have added more of, well, everything. Yep, there's more action, jump scares, and mythology to take in. But, alas, it's not enough to make it work in any meaningful way. It's entertaining, I'll give them that - but scary? Not quite. Yes, there's plenty of eerie setups and some decent tension building, but the payoffs and "monster" reveals are nothing special. In fact, by the end, the movie loses all its steam and seemingly runs on fumes just to finish the darn thing. There are also some pretty useless characters thrown into the mix this time around (what a waste of Storm Reid), not to mention a whole lot of silliness (look out for the container of magic ancient eyeballs). Luckily, Taissa Farmiga gives a fully convincing performance by navigating the absurdity with delicate conviction. And hey, there is still something to be said for the creep-tastic nun monster design (did her teeth get sharper or is it just me?). So, while this second attempt still isn't on par with the horror quality of the rest of the Conjuring franchise, it's certainly a (small) step up. Maybe the third time will be the charm?





Thanksgiving
$7.2 million