I'M THINKING OF ENDING THINGS – "Unnerving, bizarre, and enjoyably confounding"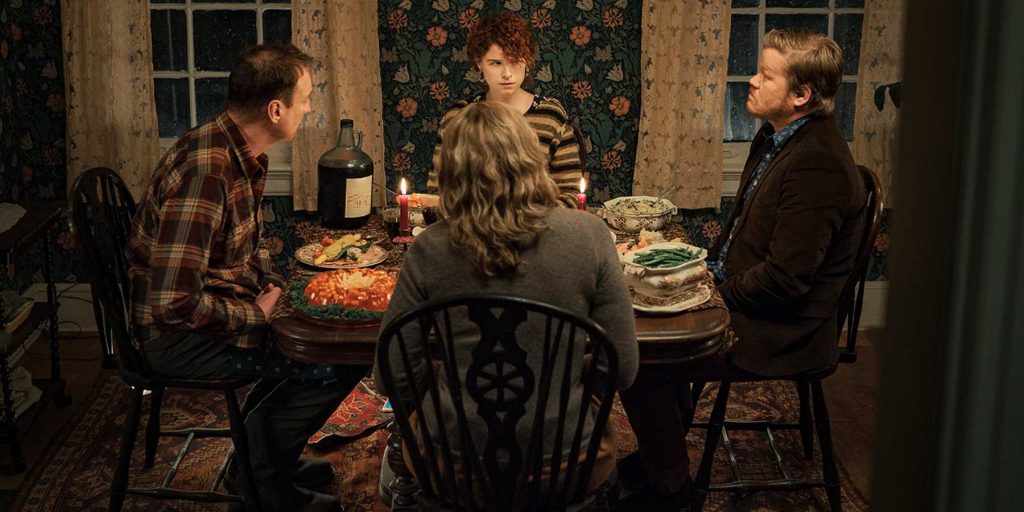 Charlie Kaufman (Eternal Sunshine of the Spotless Mind – 2014 -- Writer)
Jesse Plemons as Jake
Jessie Buckley as Cindy
Toni Collette as Suzie
David Thewlis as Dean
Colby Minifie as Yvonne
It is based on the 2016 novel of the same name by Iain Reid.
Despite second thoughts about their relationship, a young woman takes a road trip with her new boyfriend to his family farm. Trapped at the farm during a snowstorm with Jake's mother and father, the young woman begins to question the nature of everything she knew or understood about her boyfriend, herself, and the world.
Looking for an unnerving, bizarre, and enjoyably confounding story about the fragility of the human spirit? Well then, Charlie Kaufman's I'm Thinking of Ending Things has got you covered! That is to say that the celebrated writer (and now director) has crafted a unique viewing experience that is laced with big-time WTF moments (God speed to anyone who knows what exactly is happening in the film's final 15 minutes). So, here's the thing, while this movie is majorly frustrating at times, it's no doubt always compelling. It's the type of story that requires a long digestive process after viewing to really understand what's taken place. Needless to say, literal thinking is not your friend here! Helping things greatly is the film's cast, who all elevate the mesmerizing turn of events by way of stellar nuanced performances. Seriously, literally everyone who appears on screen deserves kudos for a job well done. As of course does Kaufman, who, among other things, truly has an eye for impeccable composition. But while this movie is billed as a "horror," it never really provides genuine scares, more or less just unsettling circumstances. So as long as you're ok with not being handed all the narrative answers (or none at all), then you should probably think about seeing I'm Thinking of Ending Things.