A BEAUTIFUL DAY IN THE NEIGHBOURHOOD – "A feel-good time at the movies"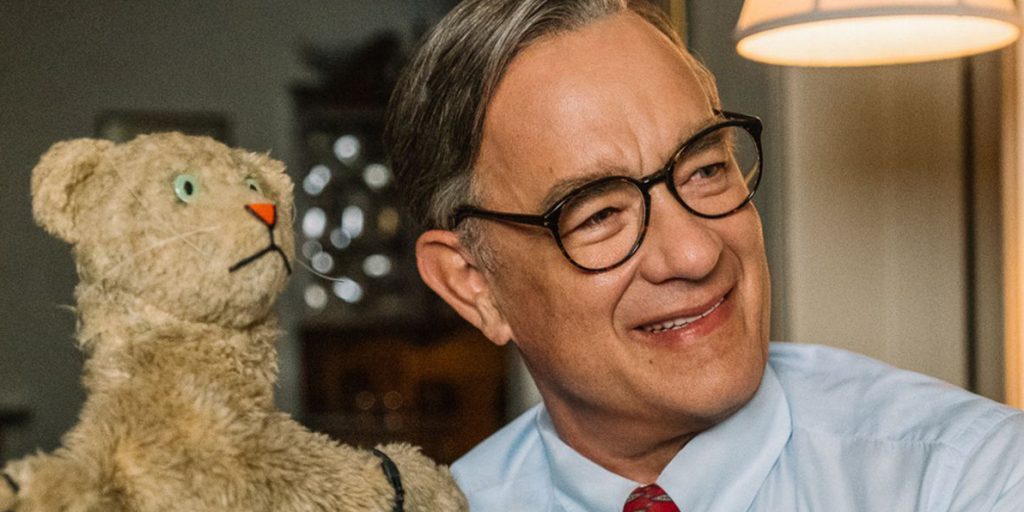 Chris Buck and Jennifer Lee
Tom Hanks as Fred Rogers
Matthew Rhys as Lloyd Vogel
Susan Kelechi Watson as Andrea Vogel
Chris Cooper as Jerry Vogel
Is inspired by the 1998 article "Can You Say... Hero?" by Tom Junod, published in Esquire. 
A journalist's life is enriched by friendship when he takes on an assignment profiling Fred Rogers. 
Marielle Heller's A Beautiful Day In the Neighbourhood ultimately makes for a feel-good time at the movies. And while this isn't an in-depth retelling of Mr. Roger's life, it remains a worthy film about a journalist who is tasked with interviewing him, and the subsequent personal growth that comes out of that assignment. And sure, it can admittedly feel like a "therapy session" played out onscreen at times, but it's an affecting set of circumstances that will no doubt reach through to your own heart (if not, sorry to say you may not have one). Helping things along is the carefully measured production elements, with the sunny soundtrack and detailed model sets adding to the warmth of it all. And for his part, Tom Hanks plays the iconic children's TV host to a T, giving a marvel of a performance by way of a complete copy of Rogers' nuanced movements, cadence and speech patterns. In fact, it's that heartfelt portrayal that gives the film its soul, one that radiates authentic kindness from all angles. Soak it up movie fans!