AFTER WE COLLIDED – "Very attractive people doing mildly sexy things in an exceedingly terrible movie"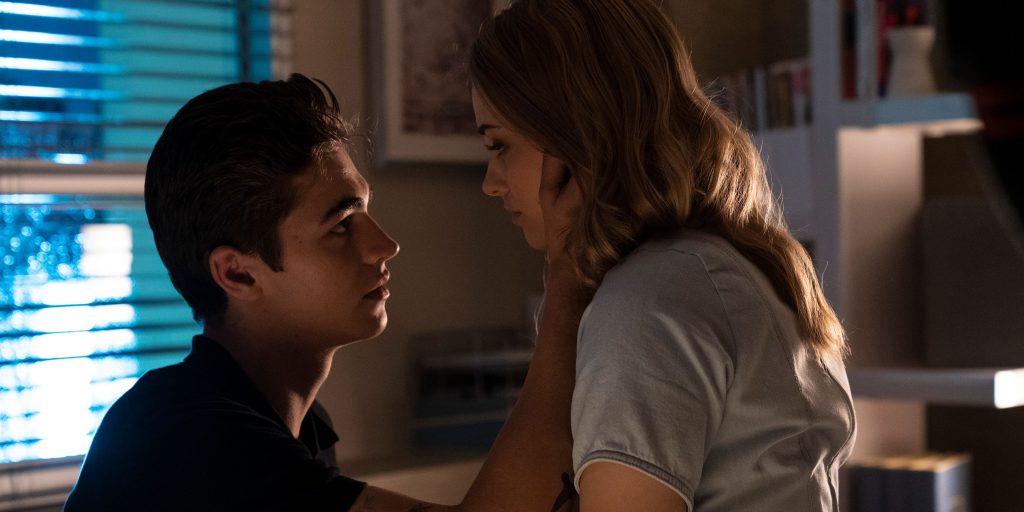 Roger Kumble (Cruel Intentions – 1999)
Josephine Langford as Tessa Young
Hero Fiennes Tiffin as Hardin Scott
Louise Lombard as Trish Daniels
Dylan Sprouse as Trevor Matthews
Candice King as Kimberly
Charlie Weber as Christian Vance
Max Ragone as Smith Vance
Selma Blair as Carol Young
It is based on the 2014  adult fiction novel of the same name by Anna Todd and is the sequel to the 2019 film After.
Hardin will always be... Hardin. But is he really the deep, thoughtful guy Tessa fell madly in love with -- or has he been a stranger all along? She wishes she could walk away. It's just not that easy. She's focused on her studies and just starting an exciting new internship at Vance Publishing. She's also being pursued by Trevor, a handsome new co-worker who is exactly the kind of guy she should be with. Hardin wants to right his wrongs and overcome his demons. He's not going to lose Tessa without a fight.
After We Collided can best be described as very attractive people doing mildly sexy things in an exceedingly terrible movie. Awful dialogue, lifeless performances, and brain dead "twists" are to blame here, as literally almost nothing works here (it's never a good sign when the film's music is the main tool in conveying emotion). Let's be clear - this is a movie that's all about the Fifty Shades of Grey style sex scenes. But much like Fifty Shades, those "erotic moments" are majorly lacking, not likely to invoke much "heat" amongst its viewers. It's all very contrived and hollow. Sorry, nothing overly exciting to see here folks. But, as previously mentioned, everyone involved is impeccably good-looking, and if that's all you need in a movie, well, this train wreck is for you!