THE HOUSE WITH A CLOCK IN ITS WALLS – "A surprising spell of infective fun"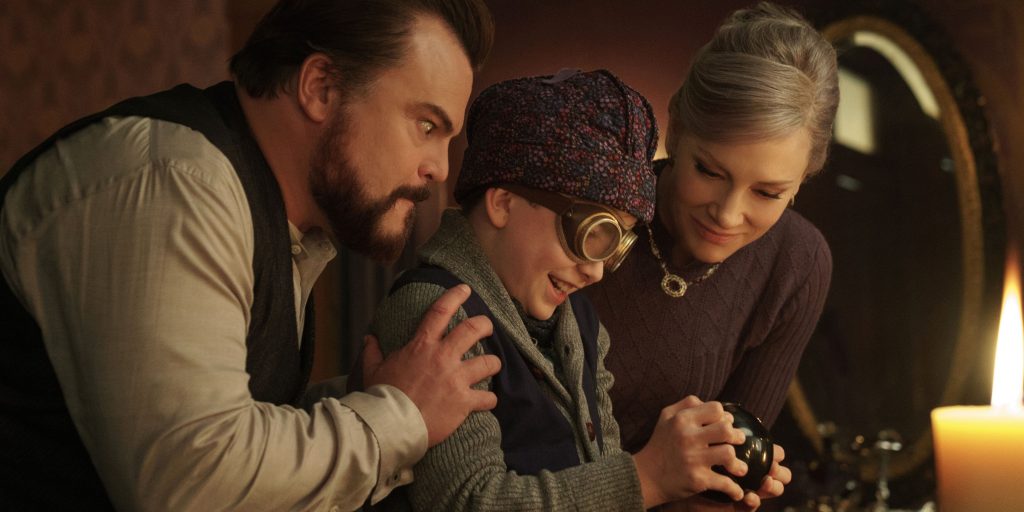 Based on the 1973 novel of the same name by John Bellairs.
Ten-year-old Lewis goes to live with his oddball uncle in a creaky old house that contains a mysterious ticktock noise. He soon learns that Uncle Jonathan and his feisty neighbor, Mrs. Zimmerman, are powerful practitioners of the magic arts. When Lewis accidentally awakens the dead, the town's sleepy facade suddenly springs to life.
This movie proves that you shouldn't judge a film based on it's title. What we ultimately get with The House With A clock In Its Walls is infective PG fun for the whole family. If you are not familiar with the story, just think Harry Potter meets the Addams Family … and it works. Jack Black and Cate Blanchette are really great in their roles, but the young lead boy is sometimes rough to watch (1990s Macaulay Culkin he aint). There's also some needless bottom of the barrel / low hanging juvenile jokes that they could have done with out. Looking at you constantly pooping shrub in the shape of a tiger! But seriously, who knew an Eli Roth movie without ANY torture or gore could be so entertaining.

Paw patrol: The Mighty Movie
$23 million