BLACK PANTHER: WAKANDA FOREVER – "A poignant and emotional superhero epic filled with wondrous worldbuilding"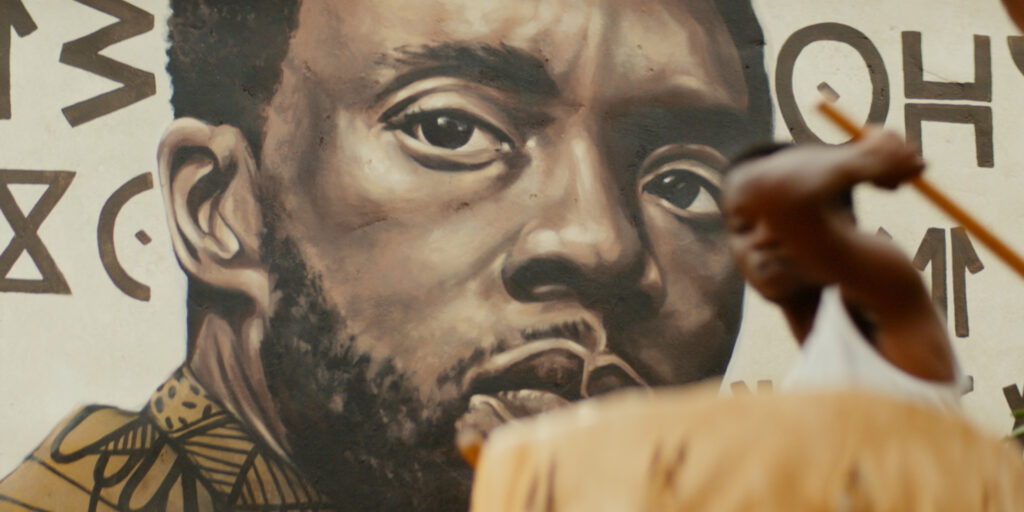 Directed by: Ryan Coogler (Black Panther – 2018)
Letitia Wright as Shuri
Lupita Nyong'o as Nakia
Danai Gurira as Okoye
Winston Duke as M'Baku
Dominique Thorne as Riri Williams / Ironheart
Florence Kasumba as Ayo
Michaela Coel as Aneka
Tenoch Huerta as Namor
Martin Freeman as Everett K. Ross
Angela Bassett as Ramonda
It is based on the Marvel Comics character Black Panther and is the sequel to Black Panther (2018) and the 30th film in the Marvel Cinematic Universe (MCU).
Queen Ramonda, Shuri, M'Baku, Okoye and the Dora Milaje fight to protect their nation from intervening world powers in the wake of King T'Challa's death. As the Wakandans strive to embrace their next chapter, the heroes must band together with Nakia and Everett Ross to forge a new path for their beloved kingdom.
Black Panther: Wakanda Forever is a poignant and emotional superhero epic filled with wondrous worldbuilding! And at 3-hours long, it's a whole lotta movie. And as you might expect with such a runtime, there are lulls to be found, especially in the more dialogue-heavy moments. Luckily, it doesn't take long for things to kick back into high gear. That's because the action scenes hit hard with explosive choreography. Also explosive are the performances. With the late great Chadwick Boseman having left a massive void, the supporting cast from the first film returns with more prolific story arcs. And while the focus is mainly set upon Leticia Wright's Shuri, it's Angela Bassett who serves as the cast MVP. Bassett's Wakandan matriarch is incredibly captivating, with Basset delivering one of the fiercest performances of the year. There's also something to be said for the introduction of Namor and the elaborate underwater world he inhabits. No spoilers, but let's just say that it's awe-inspiring stuff, with Namor cementing himself as quite the MCU badass (and not some Aquaman rip-off as many feared). But, of course, the big through-line of the film is the loss of Boseman's T'Challa. And to say it's emotional would be a wee bit of an understatement. There are moments that deliver sheer gut punches (so prepare yourself). Add in a stellar soundtrack and a culturally lush production design, and you've got another masterful bit of superhero filmmaking. Wakanda Forever indeed!