CANDYMAN – "Sweet on mythology, social themes, and a whole lotta terror"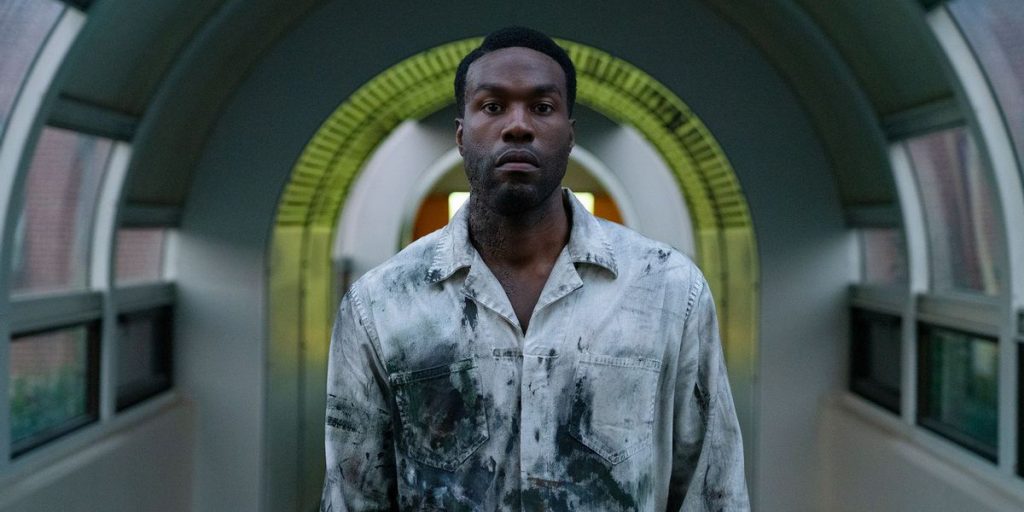 Yahya Abdul-Mateen II as Anthony McCoy
Teyonah Parris as Brianna Cartwright
Hannah Love Jones as young Brianna Cartwright.
Nathan Stewart-Jarrett as Troy Cartwright
Colman Domingo as William Burke
Tony Todd as Daniel Robitaille / Candyman
Vanessa Estelle Williams as Anne-Marie McCoy
Rebecca Spence as Finley Stephens
It is a direct sequel to the 1992 film of the same name and the fourth film in the Candyman film series, which in turn is based on the short story "The Forbidden" by Clive Barker.
A decade after the last of the Cabrini towers were torn down, Anthony and his partner move into a loft in the now gentrified Cabrini. A chance encounter with an old-timer exposes Anthony to the true story behind Candyman. Anxious to use these macabre details in his studio as fresh grist for paintings, he unknowingly opens a door to a complex past that unravels his own sanity and unleashes a terrifying wave of violence.
Sweet on mythology, social themes, and a whole lotta terror, Nia DaCosta's long awaited Candyman sequel/ reboot will not disappoint. Yep, the bloody thrills are cranked up high here, with each kill leaving a devastating mark (pun intended). What's more, the film is gorgeously shot, with our director playing with some really interesting camera techniques to further evoke the lingering horror at hand. Add in the use of mirrors and snap visions, and the results make for an unnerving atmosphere from start to finish. And, at just under 2 hours, the plot is also plenty loaded, although admittedly, a tad too much so. You see, the filmmakers have married this movie with the nearly 30-year existing mythology of the character, directly connecting it to the 1992 franchise starter. There's certainly a lot of ingenuity in the storytelling, but newcomers are left playing catchup through a series of somewhat perplexing recaps. Let's just say there's a lot going on with these characters and what Candyman is really all about. What the film nails, however, are the many social commentaries (Jordan Peele did co-write the script after all). Yes, there is plenty said about historical racism, gentrification, and police brutality. And while it is heavy-handed at times, it never falls into "preachy" territory. Nope, Candyman stands as an intense interrogation of racial injustice and everlasting pain. And for horror fans, it's exactly what you've been craving. Eat up!