CLIFFORD THE BIG RED DOG – "Isn't a complete doggone travesty"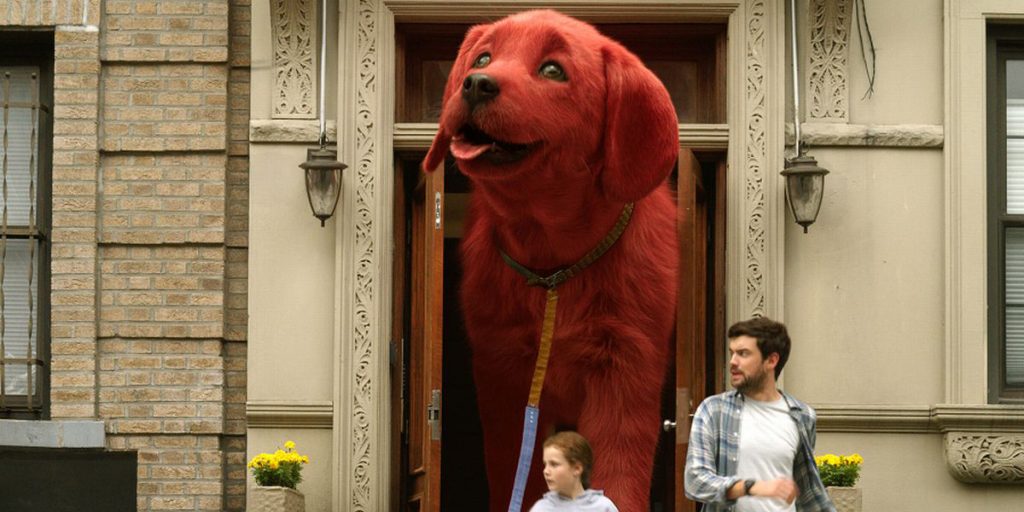 Darby Camp as Emily Elizabeth Howard
Jack Whitehall as Uncle Casey Howard
Izaac Wang as Owen Yu
John Cleese as Mr. Bridwell
Russell Wong as Mr. Yu
Paul Rodriguez as Sanchez
Tony Hale as Peter Tieran
Russell Peters as Malik
Sienna Guillory as Maggie Howard
Mia Ronn as Florence
Kenan Thompson as Clifford's veterinarian
It is based on the children's book series of the same name.
When Emily Elizabeth meets a magical animal rescuer who gives her a little red puppy, she never anticipated waking up to find a giant, 10-foot hound in her small New York City apartment. With her single mother away on business, Emily and her fun but impulsive uncle set out on an adventure that takes a bite out of the Big Apple.
Ok, so Clifford the Big Red Dog isn't a complete doggone travesty, but it sure is close. The biggest issue remains the straight up shoddy CGI used for the titular pooch. I'll admit that it does become less jarring as the film rolls on, but I can't get past the "soaked in blood" red colour pallet they went with. The dog pretty much looks like a red velvet dessert. His dimensions and proportions are also strangely off at times, making him rarely feel like a legitimate being. Luckily, the filmmakers have some capable real-life actors to move things along. Darby Camp and Jack Whitehall make for a fun niece/uncle combo, while supporting actors the likes of John Cleese and Tony Hale smooth out some of the plot's awkward edges with their tried and tested talents. In fact, the story would have been a rather worthy slice of wholesome entertainment had it not been for the tired and trite potty humour. We get it – kids think farts and burps are funny, but come on guys. There is literally one scene that sees a regular sized dog held up to Clifford's butt so he can smell it. That's a real thing that happened. So, listen, if you are in a pinch to distract the little ones for 90 minutes, this will certainly do the trick. But, if you want more than a predictably oversized dog show, you'll want to sniff elsewhere.