CLOUDS – "So much more than your average teen sob story"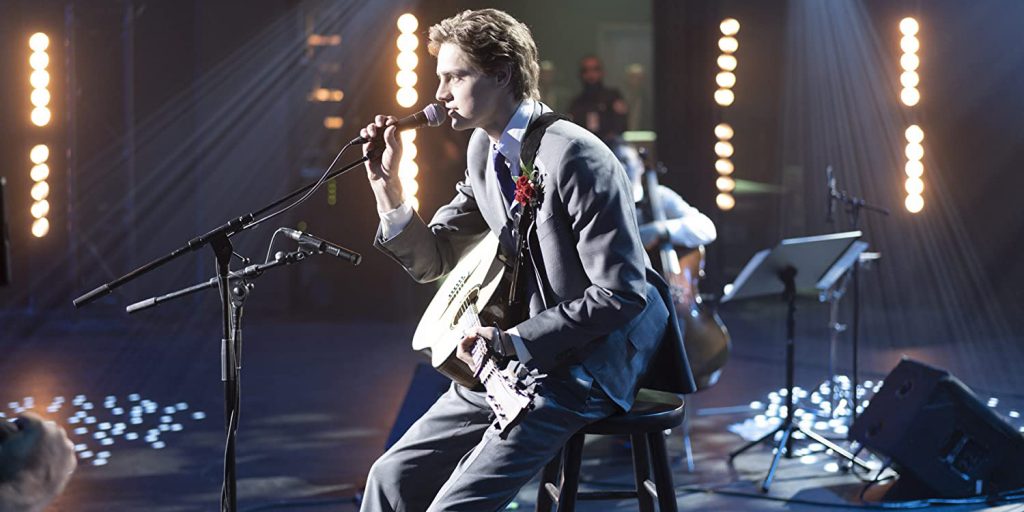 Justin Baldoni (Five Feet Apart - 2019)
Fin Argus as Zach Sobiech
Sabrina Carpenter as Sammy Brown
Madison Iseman as Amy Adamle
Neve Campbell as Laura Sobiech
Tom Everett Scott as Rob Sobiech
Lil Rel Howery as Mr. Weaver
Is based upon the memoir Fly a Little Higher: How God Answered a Mom's Small Prayer in a Big Way by Laura Sobiech.
Teenager Zach Sobiech forms the music group A Firm Handshake and records the inspirational hit single Clouds."
So much more than your average teen sob story, Clouds is an emotional journey full of life. It also serves up some much need inspiration (especially during these trying times) that reminds us to make the most of life and that dreams are always worth chasing - no matter the situation you find yourself in. And sure, it's padded with the usual emotional manipulations, but there's a mature authenticity to the proceedings that helps keep it all grounded. Surely aiding things is our incredibly affable lead, Fin Argus, who is effortless in his appeal. There are also some great supporting performances, with Neve Campbell especially proving effective as the heart-broken mother trying to keep everyone and everything from falling apart. And, if the movie itself didn't get the waterworks flowing, well, the end credits sure will – as we get some heartstring-tugging real-life footage of Zach juxtaposed with moments from the film.  So needless to say, have some tissues close by.

Honest Thief
$3.7 million



The Nightmare Before Christmas
$1.323 million

Hocus Pocus
$0.756 million