COCAINE BEAR – "The math adds up: cocaine + bear = gnarly fun"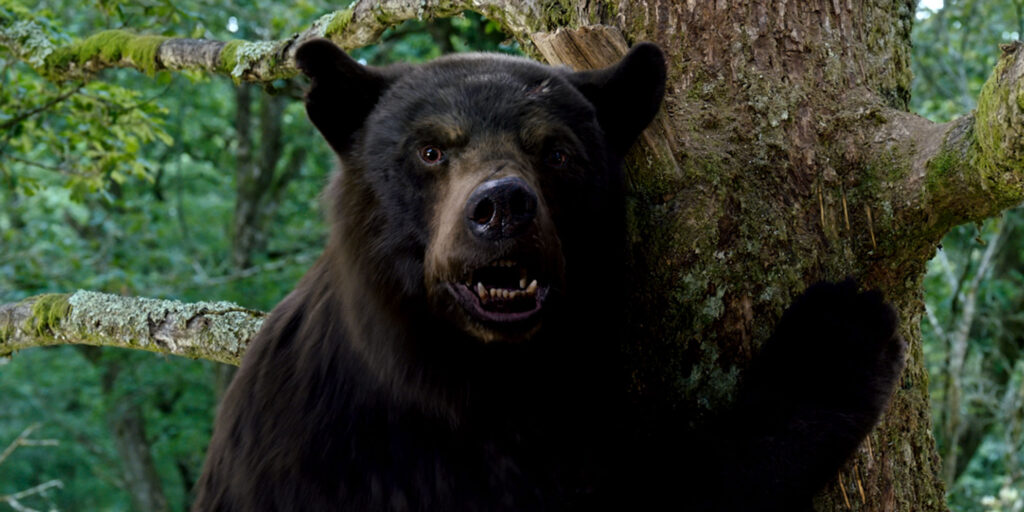 Directed by: Elizabeth Banks (Pitch Perfect 2 – 2015)
• Keri Russell as Sari
• O'Shea Jackson Jr. as Daveed
• Alden Ehrenreich as Eddie Dentwood
• Christian Convery as Henry
• Brooklynn Prince as Sari's daughter
• Ray Liotta as Syd Dentwood
• Isiah Whitlock Jr. as Bob
It is inspired by the true story.
After ingesting a duffel bag full of cocaine, a 500 lb (230 kg) American black bear goes on a killing rampage in a small town of Georgia where a group of locals and tourists must join forces to survive the attack.
When it comes to Elizabeth Banks' Cocaine Bear, the math adds up: cocaine + bear = gnarly fun! And while it is nowhere near the silly camp of something like Sharknado, it definitely finds a sweet spot in-between the likes of Snakes on a Plane and Jaws. Yes, this bloody (and I mean bloody) good time is surprisingly well disciplined. That is to say that the movie doesn't rush itself, making the slew of cocaine-infused bear attacks wholly satisfying when they arrive. Plus, the characters are all likeable (even the "bad guys"), making it easy to root for survivors. That is, of course, if you're not just rooting for the bear to take 'em all out. And at 1 hour and 35 minutes, it's a breezy watch, never overstaying its welcome. Yes, Cocaine Bear is pretty much as advertised – wild, weird, and amusingly gruesome. Banks and CO do a great job juggling the humour and horror aspects. The gaudy 1980s backdrop is also a nice addition to the proceedings. I mean, you'll have to meet this film on its own terms, but it doesn't take much to get invested in the insanity. Add in some comically committed turns from veteran actors like Margo Martindale and the late, great Ray Liotta, and you've got something to cheer about in your cinema seat. Yep, Cocaine Bear is quite the cinema high – indulge and enjoy!