CREED III – "Proves that this franchise can still pack quite the punch – even without Rocky"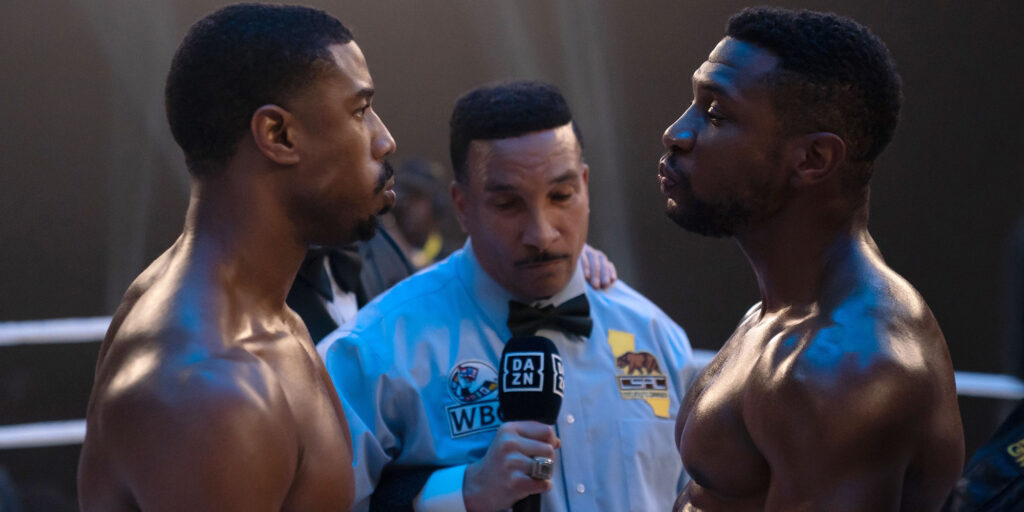 Directed by: Michael B. Jordan (Directorial Debut)
• Michael B. Jordan as Adonis "Donnie" Creed
• Tessa Thompson as Bianca Taylor
• Jonathan Majors as Damian "Dame" Anderson
• Wood Harris as Tony "Little Duke" Evers
• Florian Munteanu as Viktor Drago
• Phylicia Rashad as Mary Anne Creed
• Mila Davis-Kent as Amara Creed
It is the sequel to Creed II (2018), the 3rd in the Creed series, and the overall 9th installment in the Rocky film series.
Still dominating the boxing world, Adonis Creed is thriving in his career and family life. When Damian, a childhood friend and former boxing prodigy resurfaces after serving time in prison, he's eager to prove that he deserves his shot in the ring. The face-off between former friends is more than just a fight. To settle the score, Adonis must put his future on the line to battle Damian -- a fighter who has nothing to lose.
The champ is back! Yep, Creed III proves that this franchise can still pack quite the punch – even without Rocky. And that's because Michael B. Jordon's Adonis Creed has a world of charisma on his side and is as likable as ever in this, his 3rd solo outing. This also makes Jonathan Majors, his adversary here, especially despised. But, like all great villains, he's a formidable threat, one that has just enough justifiable motivations to make you care about the inevitable clash. And what a clash it is, as the film comes to an almost operatic crescendo in the middle of the boxing ring. And while the rest of the cast all bring their A-games, this really is the "Jordan and Majors Show" – with the latter really cementing himself as an acting heavyweight. The in-your-face punchy direction and visual stylization also makes for a big film feel. In addition, there's quite the killer soundtrack in the mix! Of course, that mix wouldn't be complete without the tried and tested formula that these Rocky films have executed over the past 4 decades. That is to say, it's still exceedingly predictable. But, even though we all know darn well where everything is headed, the film still manages to suck us right back in to the drama of it all. Yes, it looks like this franchise is far from being down for the count!