CRUELLA – "There's perhaps 101 reasons to like it"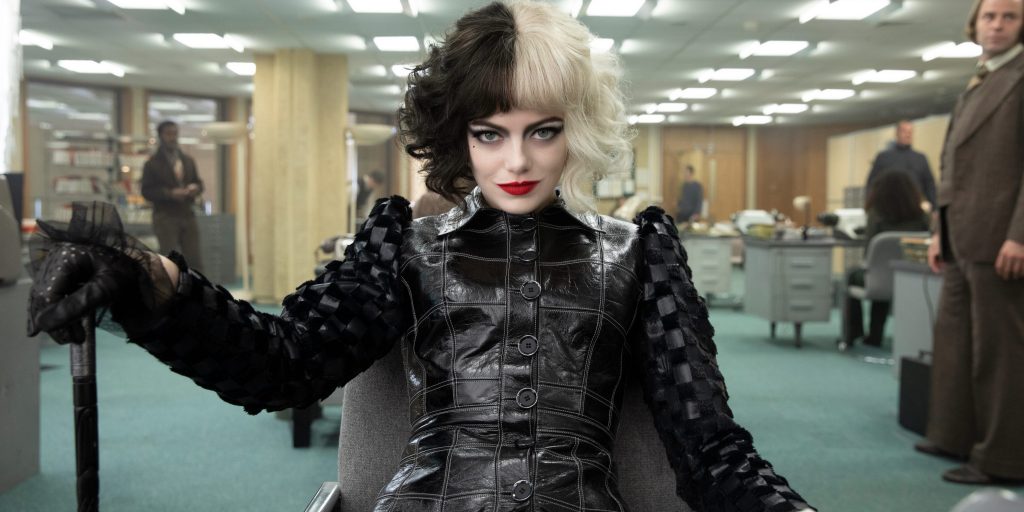 Craig Gillespie (I, Tonya – 2017)
Emma Stone as Estella "Cruella" de Vil
Tipper Seifert-Cleveland as young Estella de Vil
Emma Thompson as Baroness von Hellman
Joel Fry as Jasper Badun
Paul Walter Hauser as Horace Badun
Emily Beecham as Catherine de Vil
Kirby Howell-Baptiste as Anita Darling
Mark Strong as John
It is based on the character Cruella de Vil from the Disney's 1961 animated film One Hundred and One Dalmatians.
Set in 1970s in London during the punk rock movement, the film follows Estella de Vil, an aspiring fashion designer, and explores the path that will lead her to become a notorious criminal known as Cruella de Vil.
When it comes to Craig Gillespie's Cruella de Vil origin story, there's perhaps 101 reasons to like it. Yep, this is quite the surprisingly stellar adaptation, one that takes an almost "anti-Disney" approach. You see, it's decidedly darker, grittier, and more "adult" than the other House of Mouse live-action revisions. And while there are going to be a lot of comparisons to The Devil Wears Prada (not a bad thing), I'd also say it borrows from Tim Burton films and even something like Joker. Don't fret though, as the darker themes (and colour palette) don't mean there isn't any fun to be had - au contraire. For starters, the film benefits from a deliciously extravagant production design. Add in the glorious hair and costume work, and it's enough to make even Marie Antoinette jealous. There's also something to be said for the movie's splendidly rockn' soundtrack. Seriously, if you're anything like me, every other scene will have you moving along to the groovy retro beats of 60's era-London! And then there's the wondrous journey of it all. No spoilers of course, but let's just say the story goes in some surprising directions. In other words, forget what you know and enjoy the ride. Of course, none of it would mean a damn thing without Emma Stone's triumphant turn in the titular role. The Oscar winning actress not only owns the part every step of the way, but gives the character a surprising amount of depth. It's a multi-layered performance, one that goes above and beyond previous characterizations of Ms. de Vil. Could they have trimmed some of the 2-hour and 15-minute runtime? Surely, yes, but with the oh-so entertaining ornate story being told, you'll forgive them for stretching it a little too much. Heck, you may even wish for a *gasp* sequel!