DISENCHANTED – "Missing magic alert!"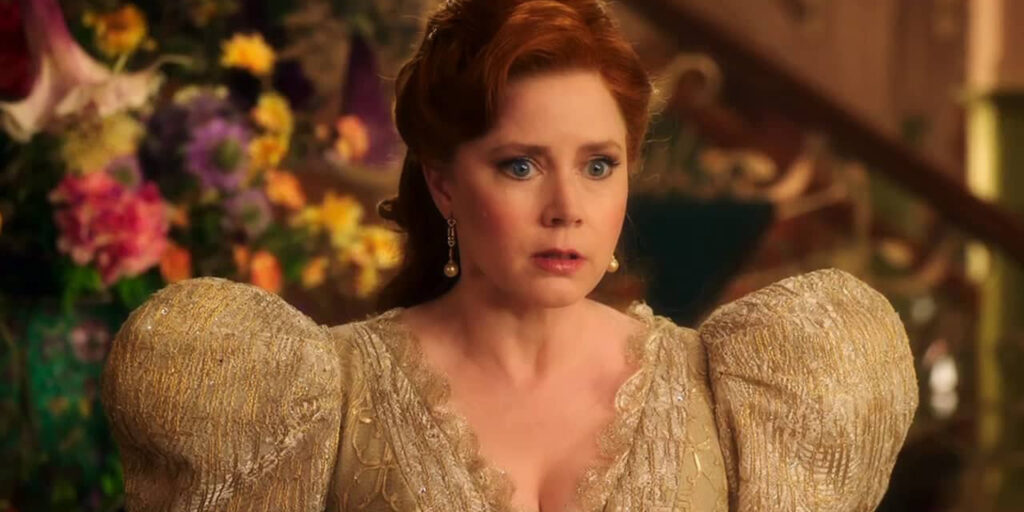 Directed by: Adam Shankman (A Walk to Remember – 2002)
Amy Adams as Giselle Philip
Patrick Dempsey as Robert Philip
James Marsden as King Edward
Idina Menzel as Nancy Tremaine
Maya Rudolph as Malvina Monroe
Gabriella Baldacchino as Morgan Philips
Yvette Nicole Brown as Rosaleen
Jayma Mays as Ruby
Oscar Nunez as Edgar
Griffin Newman as the voice of Pip
It is the sequel to the 2007 film Enchanted. 
Years after her happily ever after, Giselle, Robert and Morgan move to a new community and Andalasia and the real world are thrown off-balance.
Missing magic alert! Missing magic alert! Yep, I'm afraid Disney's Disenchanted doesn't come close to rekindling the spark of its predecessor. I mean, they try. And by "they," I'm referring to the lovely cast at hand. In fact, it's Amy Adams' genial take on princess-turned-housewife Giselle that carries this film past the finish line without it becoming a complete disaster. There's also a little "twist" that the character takes on that makes for some fun moments by Adams. But sadly, the overall plot is too thin, the songs are unmemorable, and the runtime is way too long. The result is admittedly pretty bland. Which is surprising, you know, for a movie with so much going on in the way of animation/live action mixing, musical numbers, and elaborate set designs. The genre subversion that made the first film so great, is lacking here. As is any real charm. But perhaps what is lacking the most is imagination, making the movie's title an ironically fitting one.