DOCTOR STRANGE IN THE MULTIVERSE OF MADNESS – "A one-of-a-kind horror-infused superhero adventure"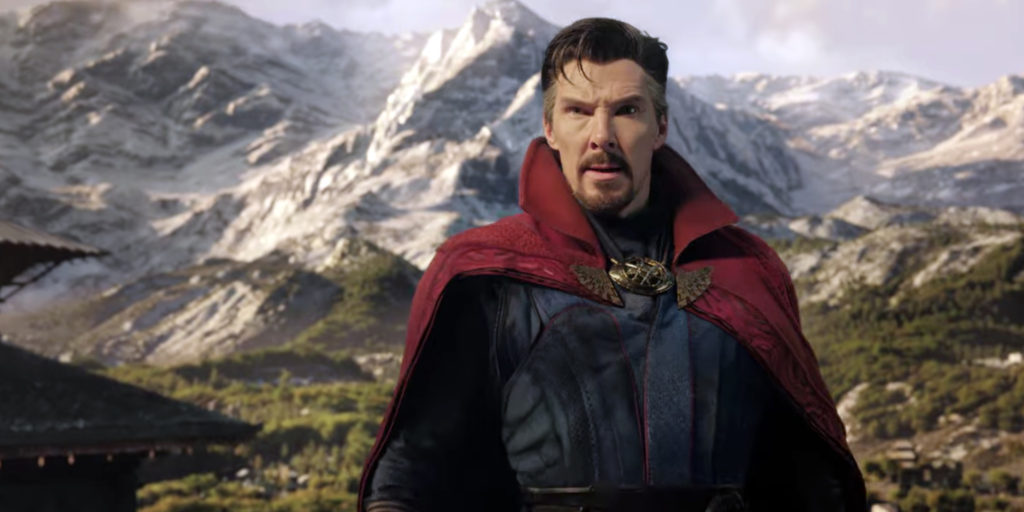 Directed by: Sam Raimi (The Evil Dead – 1981)
Benedict Cumberbatch as Dr. Stephen Strange
Elizabeth Olsen as Wanda Maximoff / Scarlet Witch
Chiwetel Ejiofor as Karl Mordo
Benedict Wong as Wong
Xochitl Gomez as America Chavez
Michael Stuhlbarg as Nicodemus West
Rachel McAdams as Christine Palmer
Patrick Stewart as Professor X
It is the sequel to Doctor Strange (2016) and the 28th film of the Marvel Cinematic Universe (MCU).
A few months after the events of Spider-Man: No Way Home (2021), Dr. Stephen Strange, with the help of both old and new mystical allies, travels into the multiverse to face a mysterious new adversary.
Doctor Strange in the Multiverse of Madness is a one-of-a-kind horror-infused superhero adventure! It's also a Sam Raimi film through and through. Yep, the Evil Dead director has injected plenty of his horror trademarks into this high fantasy comic book film. Raimi's visual style runs the gamut from creepy to trippy and everything in between. And honestly, the movie is better for it. This is a multiverse tale after all, and the "anything goes chaos" is embraced to the max. However, the more you know about the "MCU" and all the characters involved, the more enjoyment you'll get from it. But while I don't think you have to do homework for it, a WandaVision viewing is frankly pretty essential. That's because this is very much a Scarlett Witch movie as much as it is a Doctor Strange movie. No spoilers of course, but let's just say Elizabeth Olsen has a lot to do in this one. Luckily, Olsen expertly plays all her parts to juicy perfection. For his part, Cumberbatch commands the screen every step of the way, giving a more powerful performance than he did in the good Doc's first outing. Another key "character" to the proceedings is the music - seriously. Danny Elfman has put together a stellar score for the film. Heck, there's even a literal "music battle" at one point (you'll know when you see/hear it). And for those looking for the now commonplace easter eggs and cameos, don't worry, this one has got you covered… and then some. Yes, it's all very fantastically crowd pleasing. And the occasional hokey dialogue be damned, this movie is a super wild ride! Fan boys can rejoice - yet again! 




The Black Phone 
$23.7 million