CONTEST CLOSED - WIN A BLU-RAY COPY OF DOLITTLE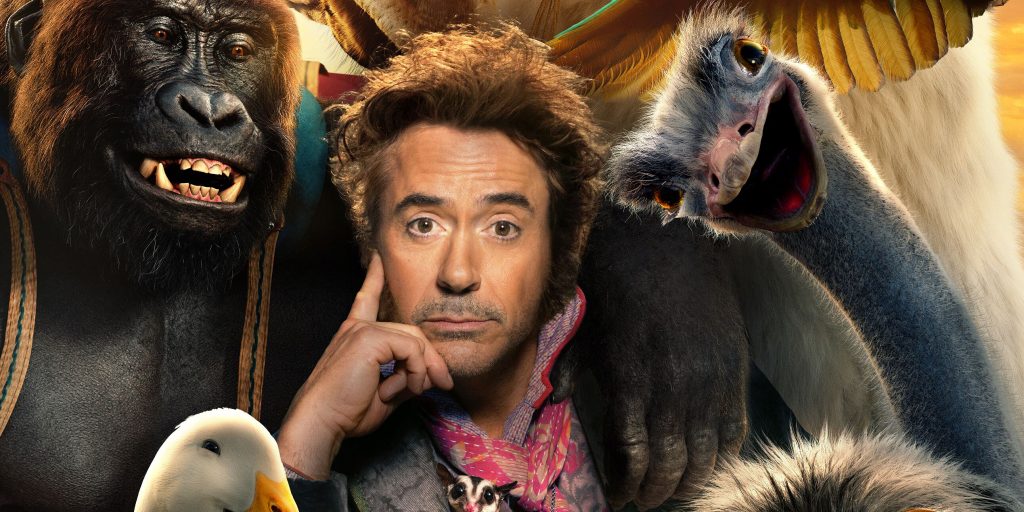 If you live in Canada, you can enter for a chance to win a Blu-Ray copy of Dolittle courtesy of Universal Pictures and The Flaming Thumb!
Winners will be notified through email and asked to share their delivery address.
Dolittle will be available digitally as of March 24th and available for purchase on DVD/Blu-ray and 4K Ultra HD on April 7th.
Robert Downey Jr. electrifies as the man who could talk to animals: Dolittle. After losing his wife, he hermits himself away behind the high wall of his manor, but is forced to set sail on an epic adventure when the queen falls gravely ill. Helping Dolittle in search of a rare cure are his rambunctious animal friends—including Chee-Chee (Oscar® winner Rami Malek), an anxious, self-conscious gorilla; Dab-Dab (Oscar® winner Octavia Spencer), an enthusiastic but bird-brained duck; the bickering duo of cynical, neurotic ostrich Plimpton (Kumail Nanjiani) and chilly-but-chill polar bear Yoshi (John Cena); as well as a headstrong parrot named Polynesia (Oscar® winner Emma Thompson).
To enter this contest, simply complete the form below. Winners will be notified through email. Best of luck!
ENTER BEFORE IT'S TOO LATE
Contest will run until TBD