DOWNTON ABBEY: A NEW ERA – "The familiar elegance and frothy fun make for sheer comfort viewing"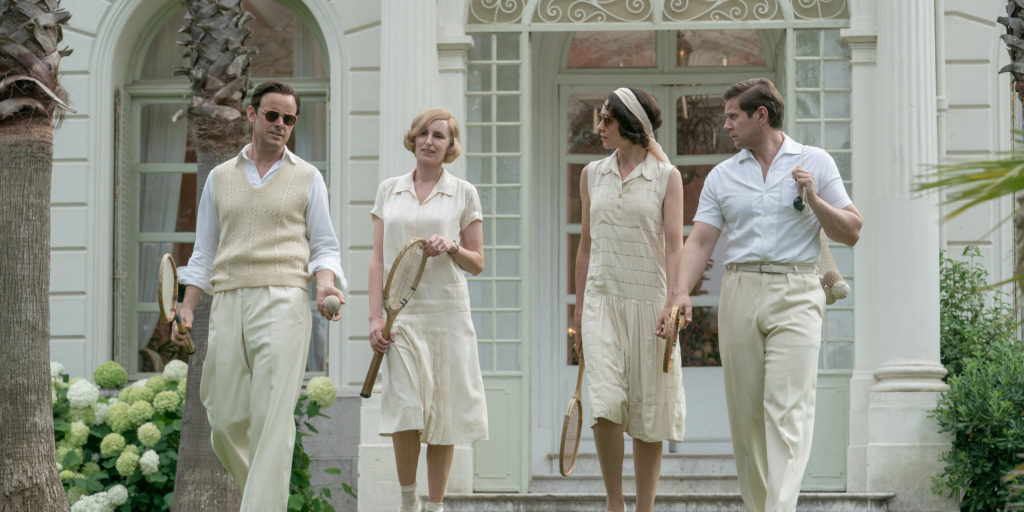 Directed by: Simon Curtis
Nathalie Baye as Madame Montmirail
Hugh Bonneville as Robert Crawley, 7th Earl of Grantham
Samantha Bond as Lady Rosamund Painswick
Laura Carmichael as Edith Pelham, Marchioness of Hexham
Jim Carter as Charles Carson
Raquel Cassidy as Phyllis Baxter
Jonathan Coy as George Murray
Brendan Coyle as John Bates
Hugh Dancy as Jack Barber
Michelle Dockery as Lady Mary Talbot
Kevin Doyle as Joseph Molesley
Michael Fox as Andy Parker
Joanne Froggatt as Anna Bates
It is the sequel to the 2019 film Downton Abbey.
The Crawley family goes on a grand journey to the South of France to uncover the mystery of the dowager countess's newly inherited villa.
Downton Abbey: A New Era is anything but new. But that's totally fine, because the familiar elegance and frothy fun make for sheer comfort viewing… again. Yes, it's all that you'd expect – plenty of lavishness and poppycock dialogue over tea. And like the last big screen outing, there's a lot of characters, and not all of them get their time to shine. Plot wise, there's 2 major storylines at play – the "mystery" being the better one. Other than that, the "if it's not broke, don't fix it" mantra was put into full effect here. Fans of the series clearly won't mind, as it gives them everything they liked about the near-decade long series. And let's be honest, for many of a certain age, this is their MCU. So, with plenty of fan service and a few touching moments, Downton Abbey once again wields its old-timey whimsey to perfection. Pinkies up!




The Black Phone 
$23.7 million