FAST X – "Still stands as the king of the implausible and impossible action scenario"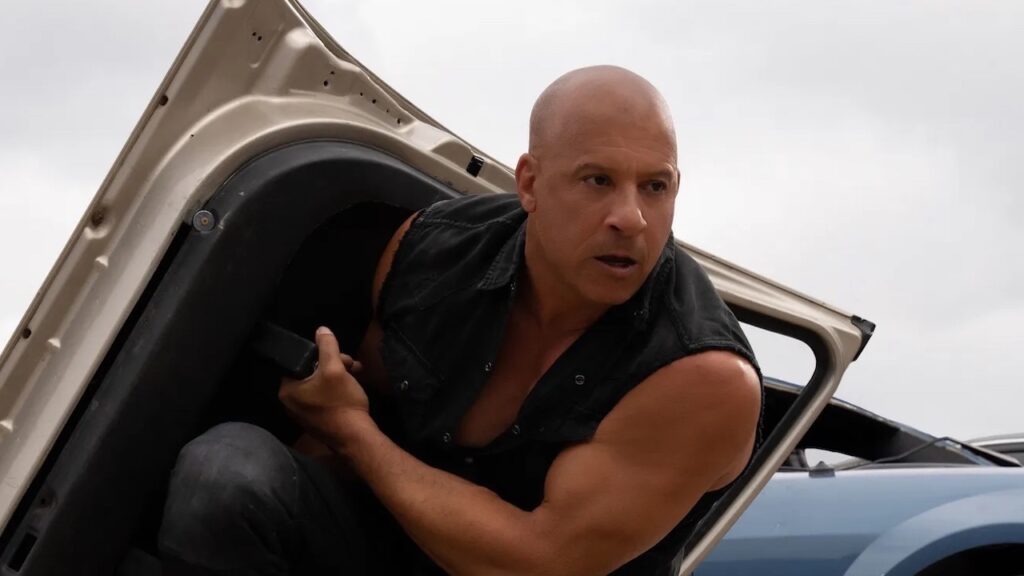 Directed by: Louis Leterrier (Now You See Me – 2013)
• Vin Diesel as Dominic Toretto
• Michelle Rodriguez as Letty Ortiz
• Jason Statham as Deckard Shaw
• Tyrese Gibson as Roman Pierce
• Ludacris as Tej Parker
• Jason Momoa as Dante
• John Cena as Jakob Toretto
• Jordana Brewster as Mia Toretto
• Nathalie Emmanuel as Megan Ramsey
• Sung Kang as Han Lue
• Brie Larson as Tess
• Alan Ritchson as Aimes
• Daniela Melchior as Isabel
• Scott Eastwood as Little Nobody
• Helen Mirren as Magdalene "Queenie" Ellmanson-Shaw
• Charlize Theron as Cipher
It is the sequel to F9 (2021), and the first part of the final installment in the main Fast & Furious franchise.
Dominic Toretto must protect his crew and family from Dante Reyes, the son of drug lord Hernan Reyes, seeking revenge for the loss of his family's fortune from the heist in Rio de Janeiro.
Fast X has big stars, fast cars, and a whole lotta explosions. Yes, I'm happy to report that this franchise still stands as the king of the implausible and impossible action scenario! And while it's most certainly over-the-top overkill at this point, the filmmakers know exactly what they are doing. In other words, they are self-aware. They know you'll be muttering "as if" under your breathe and cracking a "no way" in-between laughs of disbelief. It's all become part of the Fast and Furious MO. That is, throw believability out the window and bombard the audience with shock and awe action. I mean, these are pretty much superhero films now – just without the costumes. Although, in this instalment, Vin Diesel's car does things I'm not so sure Superman could do – let alone survive. Feeding into that "superhero" movie vibe is newcomer Jason Momoa. An absolute scene stealer, Momoa goes full-on scenery chewing villain here. It's as if the Joker was meshed with a jacked Liberace. It really is quite something. It's admittedly very campy, but it's also oh so entertaining. In fact, the whole movie is one big serving of campy entertainment. You really can't take anything seriously at this point. And with the way they end things here, it looks like there will be more of the same to come. So, check your brain at the door and let Dom and his "family" take you on a laughable ride of absurdity. Your 2-hour and 20-minute unadulterated escapism starts now!

Paw patrol: The Mighty Movie
$23 million