FEAR STREET PART THREE: 1666 – "Delivers a compellingly terrifying conclusion"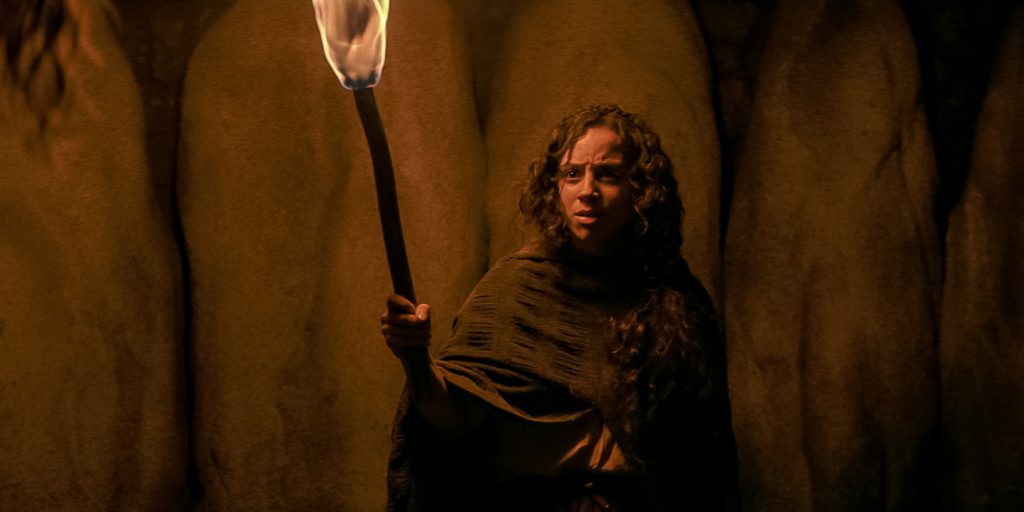 Kiana Madeira as Sarah Fier/Deena Johnson
Elizabeth Scopel as Real Sarah Fier
Ashley Zukermanas Sheriff Nick Goode
Ted Sutherland as Young Nick Goode
Gillian Jacobs as Constance Berman/Adult Ziggy Berman
Sadie Sink as Young Constance Berman/Ziggy Berman
Olivia Welch as Samantha "Sam" Fraser/Hannah Miller
Benjamin Flores Jr. as Henry/Josh Johnson
Darrell Britt-Gibson as Martin
Fred Hechinger as Isaac/Simon Kalivoda
Is the final installment of the Fear Street trilogy based on the book series of the same name by R. L. Stine,
In 1666, a colonial town is gripped by a witch hunt that has deadly consequences for centuries to come, while teenagers in 1994 try to put an end to their town's curse before it is too late.
The third and final instalment in the surprisingly stellar Fear Street trilogy delivers a compellingly terrifying conclusion. In short – it works, it all works! For one, the world building from the previous films all come together nicely, serving up a series of satisfying final twists. At the very least, you'll have to admire the film's ambitions, as it marries all the various narrative timeframes with some rather creative ingenuity. Split into two distinct parts, the 1666 portion makes for a true supernatural terror, while the concluding 90's story recaptures the slasher fun of the first film. And while the tonal split might be a tad jarring at first, there's luckily plenty of gruesome gore and biting humour to round it out. Of course, the key to making us actually care about any of it, is the cast of characters. And, once again, they are incredibly likeable. Kiana Madeira particularly impresses in her dual role as both Sarah (the bygone suspected witch) and Deena (the lovestruck teen on a suicide mission). It's no easy feat, although one she makes look so. Yes, Fear Street truly sticks the landing, cementing itself as a gem of a horror love letter in the process!