FIRESTARTER – "Not a complete dumpster fire, but nowhere near a barn burner"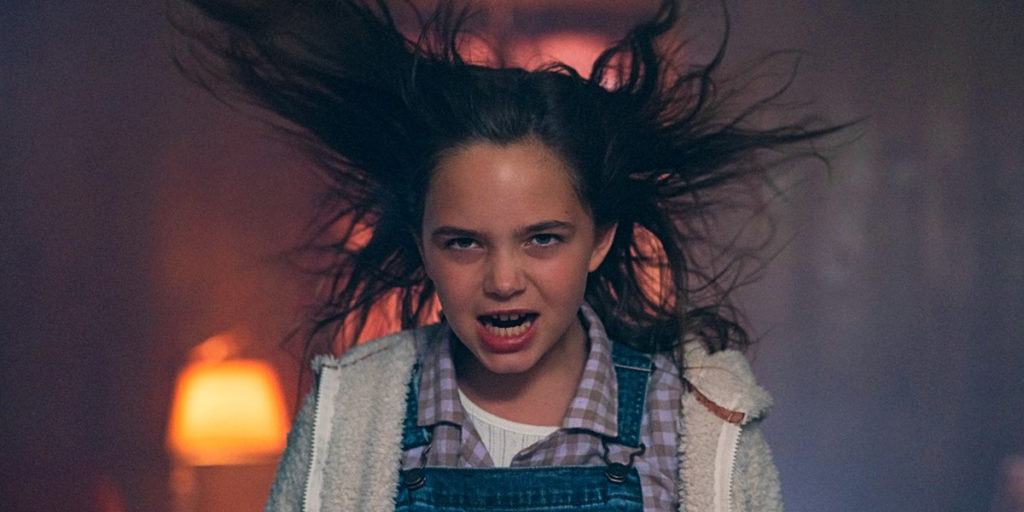 Directed by: Keith Thomas (The Vigil – 2019)
Zac Efron as Andrew "Andy" McGee
Ryan Kiera Armstrong as Charlene "Charlie" McGee
Sydney Lemmon as Victoria "Vicky" McGee
Kurtwood Smith as Dr. Joseph Wanless
John Beasley as Irv Manders
Michael Greyeyes as John Rainbird
Gloria Reuben as Captain Hollister
It is based on the novel of the same name by Stephen King. It is a reboot of 1984 film adaptation.
A father must protect his daughter after she develops pyrokinesis and is hunted by a secret government agency that intends to capture and control her.
Not a complete dumpster fire, but nowhere near a barn burner, Keith Thomas' Firestarter amounts to an uninspired bit of horror blandness. The biggest saving grace that this film has is its musical score. The truly creepy and moody musical cues actually go a long way in elevating the onscreen actions. Unfortunately, everything else is pretty much a forgettable wash. Things start promising enough, with its stripped-down aesthetics and uneasy vibe. However, it doesn't take long for the poorly written script and bland performances to take over. To be fair, Zac Efron does his best, and at times is good (not great) in the protective father role. But, it's all played out in a predictable and incredibly dull fashion. It has little frights and even fewer thrills I'm afraid. Say what you will about that 80's adaptation, but at least young Drew Barrymore and company gave the film a campy charm. It was entertaining. It was a spectacle of the time. It was watchable. This, well, it becomes a chore by the end. And no spoilers, but the final 15 minutes features some of the cheapest looking graphics I've seen in recent memory. I would say that this rather short (90 minute) reboot is akin to a low-grade episode of the X-Files, but that wouldn't be fair to the X-Files.




The Black Phone 
$23.7 million