FLORA AND ULYSSES – "Is just nutty enough to work"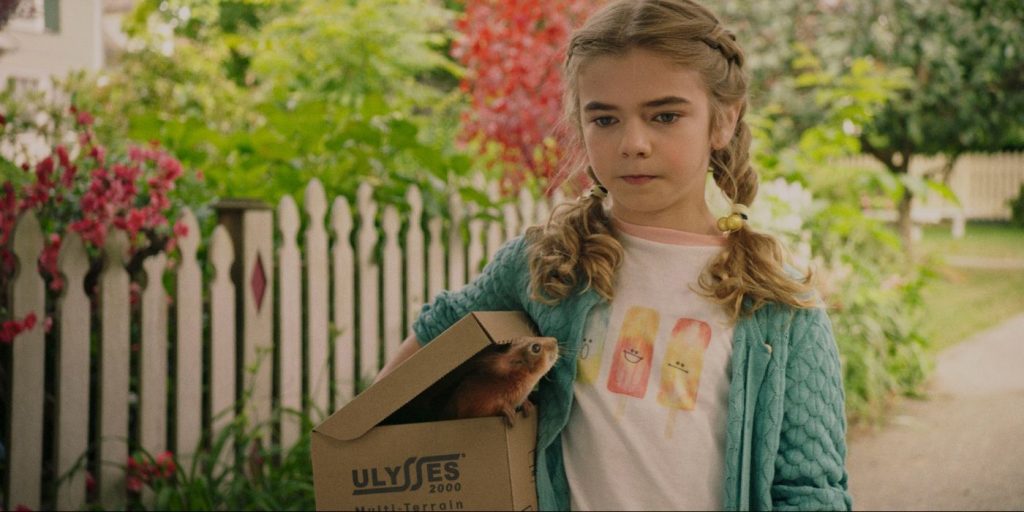 Lena Khan (The Tiger Hunter – 2016)
Matilda Lawler as Flora Buckman
John Kassir as Ulysses
Alyson Hannigan as Phyllis Buckman
Ben Schwartz as George Buckman
Anna Deavere Smith as Dr. Meescham
Danny Pudi as Miller
Benjamin Evan Ainsworth as William Spiver
Janeane Garofalo as Marissa
Is based on the children's novel of the same name by Kate DiCamillo.
Flora, a 10-year-old girl with an imaginative mind, rescues a squirrel and names him Ulysses. She soon discovers that Ulysses is blessed with superpowers which help them embark on various adventures.
As far as superhero squirrel movies go, Flora and Ulysses is just nutty enough to work. Let's be clear though, this is not Marvel or DC level cinema. It's more in line with something like Sonic the Hedgehog - but less amusing, and not as clever, or funny… Ok, this movie isn't perfect, but it's harmless entertainment for the entire family (if anything in this film offends you, then I'm sorry, there is no hope for you). What does work really well, however, is the cast. Ben Schwartz particularly does his best to elevate the goofiness, while Matilda Lawler proves to be a talented young actress in her own right. I mean, she spent a lot of screen time believably interacting with a CGI squirrel, after all. There's also something to be said about that CGI, as our hero/poet rodent is rendered impressively well by Disney's special FX wizards. And, of course, as with any family flick, comes the plethora of messages about what it means to be a hero and how we can aspire to be better and so on and so forth. Yes, it's all here, and yes, it's hokey. But, the goofball shenanigans make it an oddly watchable affair. Just don't make the same mistake I made and have your squirrel hating dog in the same room while viewing it (sorry neighbours).

The Croods: A New Age
$1.7 million




The Marksman
$0.775 million