CONTEST CLOSED - WIN RUN OF ENGAGEMENT PASSES TO SEE HELLBOY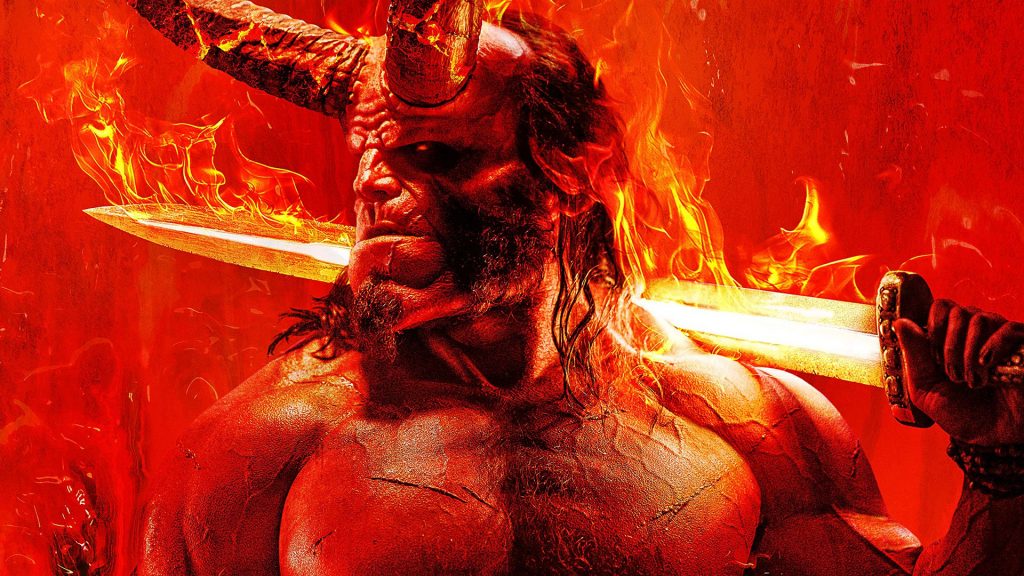 If you live in Canada, you can enter for a chance to win run of engagement passes to see HELLBOY (and a special Hellboy hoodie) courtesy of the Flaming Thumb!
Hellboy is back, and he's on fire. From the pages of Mike Mignola's seminal work, this action packed story sees the legendary half demon superhero (David Harbour, "Stranger Things") called to the English countryside to battle a trio of rampaging giants. There he discovers The Blood Queen, Nimue (Milla Jovovich, Resident Evil
series), a resurrected ancient sorceress thirsting to avenge a past betrayal. Suddenly caught in a clash between the supernatural and the human, Hellboy is now hell-bent on stopping Nimue without triggering the end of the world.
Hellboy also features Ian McShane (John Wick), Daniel Dae Kim ("Hawaii Five-0" and "Lost"), and Sasha Lane (American Honey).
You can enter this contest TWO different ways. Enter both ways to maximize your chances of winning!
1. FOLLOW The Flaming Thumb Twitter page
2. RETWEET the Twitter contest post
3. REPLY to it indicating your city & who you would bring with you
1. LIKE & FOLLOW The Flaming Thumb Facebook page
2. COMMENT on the Facebook contest post indicating your city & who you would bring
ENTER BEFORE IT'S TOO LATE
Contest will run until: Friday, April 12, 2019

In Theatres April 12, 2019.