FAST & FURIOUS PRESENTS: HOBBS & SHAW – "Perhaps the epitome of rock 'em sock 'em cinema"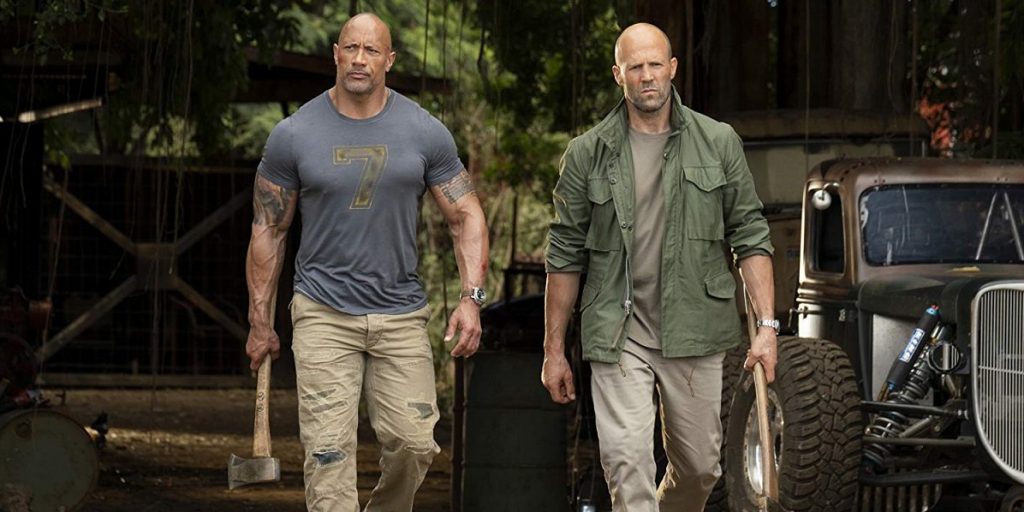 David Leitch ( Atomic Blonde – 2017)
Dwayne Johnson as Luke Palagi Hobbs
Jason Statham as Deckard Shaw
Idris Elba as Brixton Lore
Vanessa Kirby as Hattie Shaw
Eiza González as Madam M
Helen Mirren as Magdalene Shaw
Is a spin-off of The Fast and the Furious franchise and the 9th Fast and Furious related film.
Ever since hulking lawman Hobbs and lawless outcast Shaw first faced off in 2015's Furious 7, the duo have swapped smack talk and body blows as they've tried to take each other down. But when cyber-genetically enhanced anarchist Brixton gains control of an insidious bio-threat that could alter humanity forever, these two sworn enemies will have to partner up to bring down the only guy who might be badder than themselves.
Hobbs and Shaw is perhaps the epitome of rock 'em sock 'em cinema - it's big, loud, expensive, dumb, but most importantly, fun. And that's the thing, this film knows all too well what it is – a "turn your brain off" action bonanza. And I'll be damned if this movie doesn't try to give you as much over the top / balls to the wall action that it could fit in its roughly 2 hour runtime. Leitch, a master of adrenaline-fueld action sequences at this point (see John Wick, Atomic Blonde and Deadpool 2), once again puts the pedal to the metal, holding nothing back in an array of ludicrously entertaining set pieces. It's not all great however, as we are unfortuntaely fed another overly generic plot centred around keeping a bio-threat virus out of the wrong hands - yawn! Thankfully though, there is an explosion every other minute to keep us awake. As for our titular characters, Hobbs and Shaw, they remain incredibly fun to watch thanks to Johnson and Statham's impeccable chemistry (they truly are a match made in "action movie Heaven"). I'm afraid Idris Elba isn't as lucky however, given he has nothing but the usual boilerplate bad guy diatribe to work with. I guess I shouldn't really expect too much complex character development in a film of this nature - my bad. All this to say, if you can embrace the stupidity of it all (as the film itself surely does), then you are in for one hell of a ruckus ride! If not, well, you'll probably find yourself wanting to hit the breaks more often than not. Your call.