HOCUS POCUS 2 – "Campy nostalgia is a beautiful thing"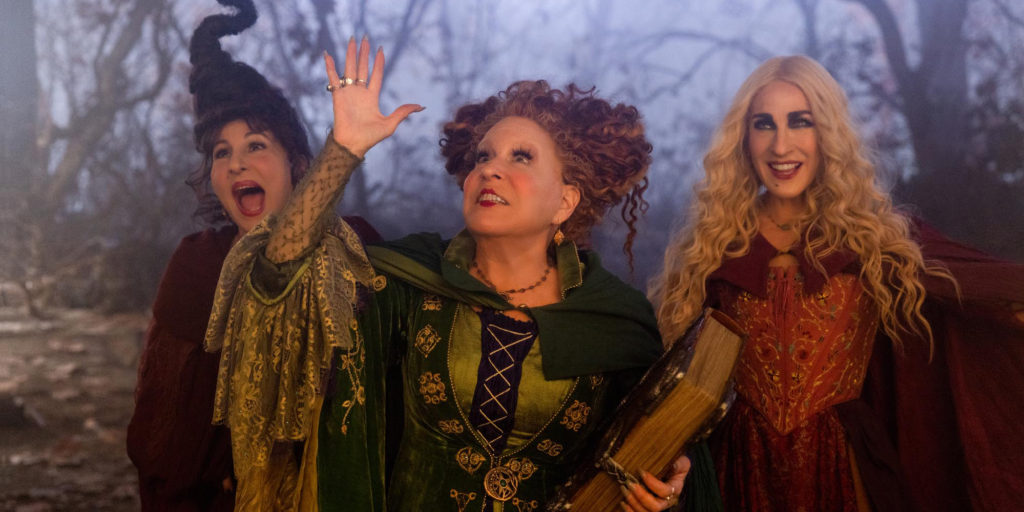 Directed by: Anne Fletcher (Step Up – 2006)
Bette Midler as Winifred "Winnie" Sanderson,
Kathy Najimy as Mary Sanderson
Sarah Jessica Parker as Sarah Sanderson
Doug Jones as Billy Butcherson
Whitney Peak as Becca
Lilia Buckingham as Cassie Traske
Hannah Waddingham as Mother Witch
Tony Hale as Jefry Traske
Sam Richardson as Gilbert
It is a sequel to the 1993 film Hocus Pocus.
In 2022, twenty-nine years after the events of the first film, three high school students must work together to stop the Sanderson sisters, who have returned to present-day Salem looking for revenge.
What can I say, campy nostalgia is a beautiful thing! And so, it's no surprise that Hocus Pocus 2, which is the campiest nostalgia-filled film of the year, is a witch-full delight! The effortless amusement can mostly be attributed to the returning Sanderson Sisters, as Bette Midler, Kathy Najimy, and Sarah Jessica Parker are clearly having a blast reprising their respective roles of old. And who can blame them, as the costumes, makeup, and most importantly, script, are all worthy of a witchy return. That's not to say that the new characters don't shine as well. Whitney Peak, Lilia Buckingham and Sam Richardson are all very much up for the task here, while Hannah Waddingham is a scene stealer as Mother Witch (if only we got more of her). But, alas, this movie belongs to the Salem sister trio, as these characters are given much more of the spotlight this go-around. No complaints mind you, as they bring the fun in large quantities. What I will complain about, however, is the movie's shoddy CGI/green screen work. Ok, so the first film was guilty of some pretty paltry effects too, but that came out in 1993! I'm not saying this film is cheap looking, but let's just say that it fits very much in line with the Disney Channel films of the 90s. But hey, I suppose that only adds to the nostalgia. Either way, Hocus Pocus 2 will surely put a spell on fans all over again, so drink it up and enjoy!