HOUSE OF GUCCI – "Sometimes odd, often campy, always captivating"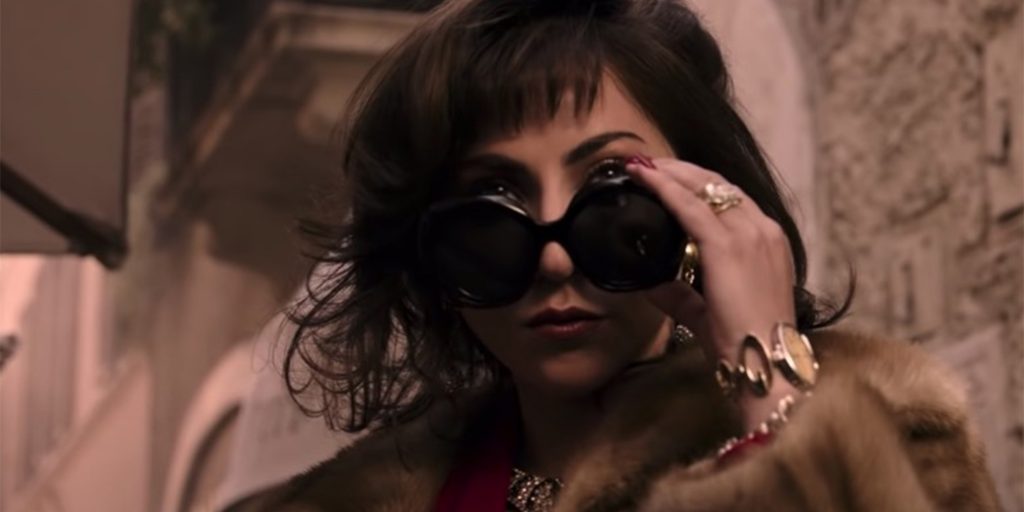 Ridley Scott (All the Money in the World – 2017)
Lady Gaga as Patrizia Reggiani
Adam Driver as Maurizio Gucci
Jared Leto as Paolo Gucci
Jeremy Irons as Rodolfo Gucci
Salma Hayek as Giuseppina Auriemma
Al Pacino as Aldo Gucci
Jack Huston as Domenico De Sole
Reeve Carney as Tom Ford
Camille Cottin as Paola Franchi
Vincent Riotta as Fernando Reggiani
It is based on the 2001 book The House of Gucci: A Sensational Story of Murder, Madness, Glamour, and Greed by Sara Gay Forden. 
When Patrizia Reggiani, an outsider from humble beginnings, marries into the Gucci family, her unbridled ambition begins to unravel the family legacy and triggers a reckless spiral of betrayal, decadence, revenge, and ultimately murder.
Sometimes odd, often campy, always captivating – House of Gucci is quite the viewing experience. Above all, however, it's a stellar showcase for Lady Gaga's immersive performance. It's really quite something – she's got the strut, style and accent down to a tee. And by the end, Gaga's Patrizia is oozing desperation and fury in the most palpable of ways. There's a lot of nuance and depth to this role, and it's one that may very well land her a 2nd Oscar win. Of course, she's not the only acting highlight here, as Adam Driver takes on an equally effective turn as a svelte man of conflicting ambitions. The biggest onscreen transformation goes to Jared Leto though, as he's 100% unrecognizable as Gucci family black sheep, Paolo. Add acting veterans Al Pacino and Jeremy Irons to the mix, and you've got one hell of an A-grade cast of characters (and characters they are, let me tell you). The story itself is obviously intriguing, having to do with power, betrayal, and revenge. They very easily could have gone full-on soap opera melodrama, but director Ridley Scott smartly tightened the reigns. Perhaps a bit too much, however, as things surprisingly get rather bland at times. The shifting tones also create an uneven watch, making it hard to take some of it seriously. Regardless, the movie's scope is always impressive. And, as you might expect for a film with "Gucci" in the title, it's littered with decadence and stylish flair. So, while some might be disappointed with the lack of prestige drama, I for one embraced the fashionable camp, and so should you. Brava!