CONTEST CLOSED - WIN RUN OF ENGAGEMENT PASSES TO SEE HOW TO TRAIN YOUR DRAGON: THE HIDDEN WORLD (QUEBEC ONLY)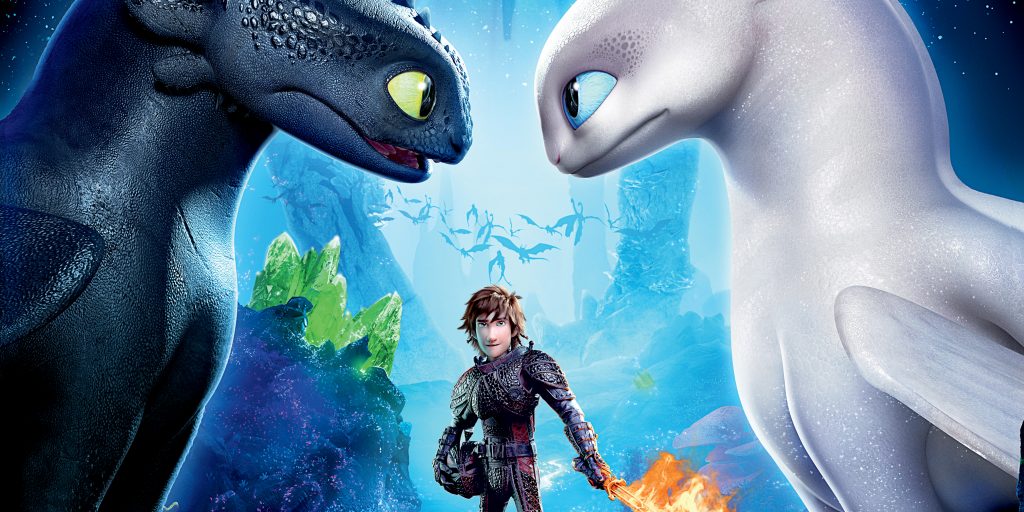 If you live in QUEBEC, you can enter for a chance to win run of engagement passes to see HOW TO TRAIN YOUR DRAGON: THE LOST KINGDOM, courtesy of the Flaming Thumb!
DreamWorks Animation nous emmène dans un conte surprenant qui parle de grandir et de trouver le courage d'affronter l'inconnu ... et qui nous montre que rien ne peut nous entraîner à lâcher prise. Ce qui a commencé par l'amitié improbable entre un jeune viking et un redoutable dragon Furie Nocturne a placé leurs vies au coeur d'une aventure épique. Bienvenue dans le chapitre le plus saisissant de l'une des franchises d'animation les plus aimées de l'histoire du cinéma : Dragons : le monde caché.
Maintenant, chef et dirigeant de l'île de Beurk aux côtés d'Astrid, Harold y a fondé une utopie de dragons, totalement chaotique. Lorsque la soudaine apparition d'une femelle Furie Éclair coïncide avec le moment où le village affronte la menace la plus sombre de son histoire, Harold et Krokmou doivent quitter l'endroit où ils ont toujours vécu et se rendre dans un monde caché connu comme étant un mythe. Lorsque se révèlent leurs véritables destinées, le dragon et son cavalier se battront ensemble jusqu'aux confins de la Terre, afin de protéger tout ce qu'ils ont de précieux
You can enter this contest TWO different ways. Enter both ways to maximize your chances of winning!
1. FOLLOW The Flaming Thumb Twitter page
2. RETWEET the Twitter contest post
3. REPLY to it indicating your city is Quebec & who you would bring with you
1. LIKE & FOLLOW The Flaming Thumb Facebook page
2. COMMENT on the Facebook contest post indicating your city is Quebec & who you would bring
ENTER BEFORE IT'S TOO LATE
Contest will run until: TBD

In Theatres February 22, 2019.