HUSTLERS – "The most riveting film of the year is a Jennifer Lopez stripper movie"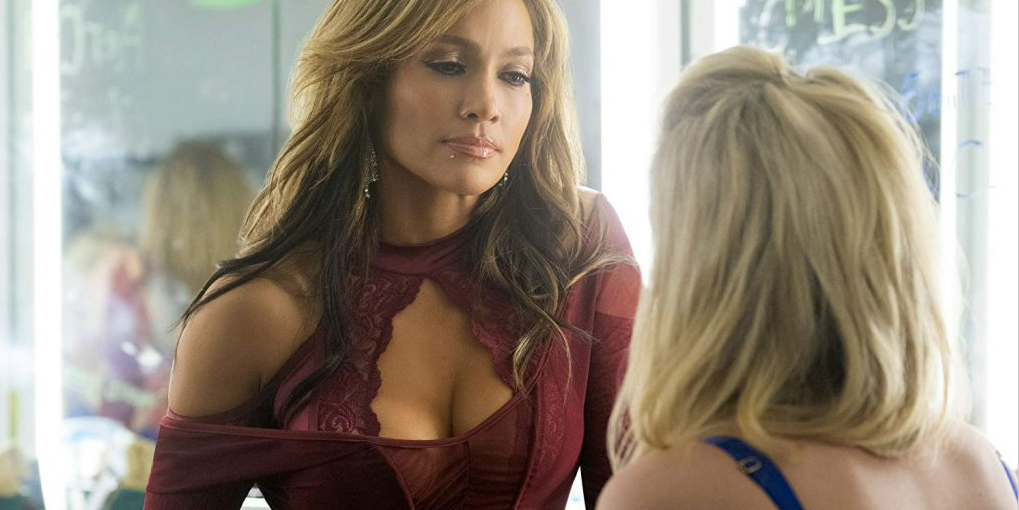 Lorene Scafaria (Seeking Friends For The End Of The World – 2012)
Constance Wu as Dorothy / Destiny
Jennifer Lopez as Ramona Vega
Cardi B as Diamond
Keke Palmer as Mercedes
Julia Stiles as Elizabeth
Lili Reinhart as Annabelle
Lizzo as Liz
Mercedes Ruehl as Mama
Trace Lysette as Tracey
Is based on New York magazine's 2015 article "The Hustlers at Scores" by Jessica Pressler.
A group of strippers in New York City, led by an ambitious single mother, lie, steal, and hustle dozens of wealthy men when the sex industry bottoms out during the late-2000s financial crisis. A journalist covering the story for a magazine interviews one of the ringleaders and tries to figure out where it all went wrong.
The most riveting film of the year is a Jennifer Lopez stripper movie! No, seriously. Hustlers is a major achievement for all involved, especially Lopez, who commands the screen on every occasion with bawdy appeal (dare I say she's awards-worthy). Constance Wu's star also shines brightly here, thanks in part to her earnest performance and impeccable chemistry with the rest of the glamorous cast. And as you might expect, Hustlers has plenty of "T and A" (the first 15 or so minutes is eye candy personified), but it also has plenty of depth. You see, this true-to-life tale is an engrossing one, giving way to equal parts laughs and gasps from its viewing audience. Hustler's glittery nightlife is also one of artistry, as the candy coloured visuals and sugary pop musical tracks not only add to the fun of it all, but becomes a "character" in and of itself. And while its "raunch-factor" can be over the top at times, it never crosses the line (it sure earns its R rating though). But trust me, the end result is a big 'ol shot of adrenaline that will have you looking to throw some cash of your own at the screen - I say make it rain!




The Photograph
$12.3 million