JUNGLE CRUISE – "An enjoyable excursion full of good old-fashioned action/adventure fun"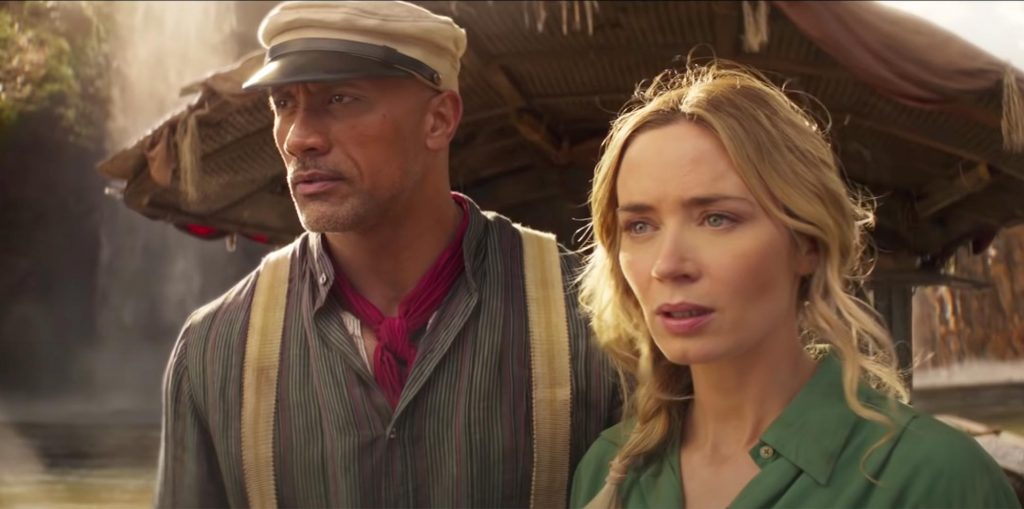 Jaume Collet-Serra (The Commuter – 2018)
Dwayne Johnson as "Skipper" Frank Wolff
Emily Blunt as Dr. Lily Houghton
Jack Whitehall as MacGregor Houghton
Édgar Ramírez as Aguirre
Jesse Plemons as a villain
Paul Giamatti as a villain
Is based on Walt Disney's theme park attraction of the same name, and in turn, The African Queen.
Dr. Lily Houghton enlists the aid of wisecracking skipper Frank Wolff to take her down the Amazon in his ramshackle boat. Together, they search for an ancient tree that holds the power to heal -- a discovery that will change the future of medicine.
Part Pirates of the Caribbean, part Indiana Jones, Disney's Jungle Cruise makes for an enjoyable excursion full of good old-fashioned action/adventure fun! To be clear, this isn't nearly as refined as those aforementioned films, though. But, despite its lack of worldly richness, not to mention a ludicrously convoluted plot, Jungle Cruise still manages a rompin' good time. And it's mostly thanks to the A-list stars leading the way: Dwayne "The Rock" Johnson and Emily Blunt. With charisma to spare, the accomplished pair make for a great watch together, easily nailing the onscreen chemistry test. Jack Whitehall and (the criminally underrated) Jesse Plemons bring delightful exuberance to their roles as well, making this a top-notch cast all-round. There is also something to be said for the family-friendly action set pieces. It's movies like this that prove you don't need a barrage of bullets, car chases and explosions to get the adrenaline pumping. And, while the film does fall into its fair share of "cliché traps" along the way, it never feels like a complete re-hash. That is to say, there is certainly enough originality to keep it afloat. Maybe amusement park rides make for reliable source material after all!