BLU-RAY MOVIE PICK – KUNG FU LEAGUE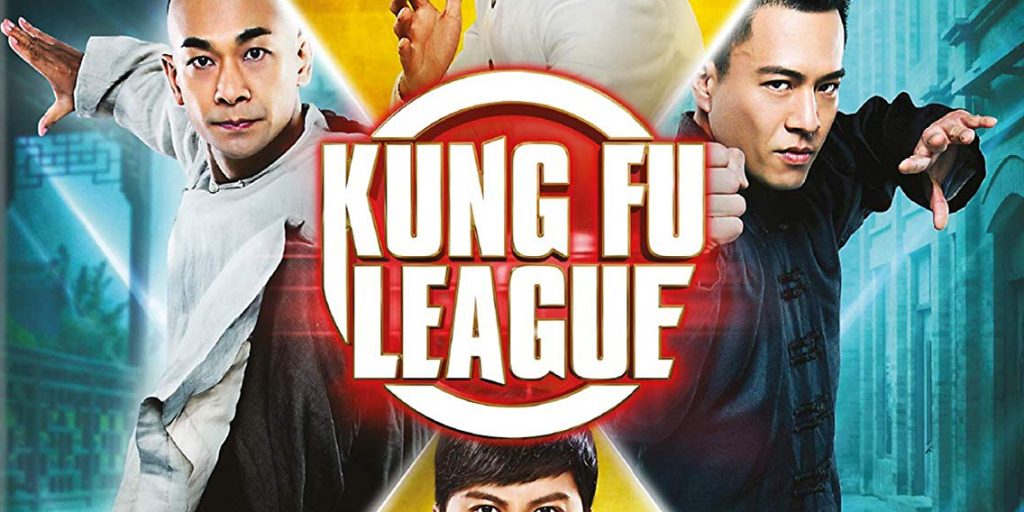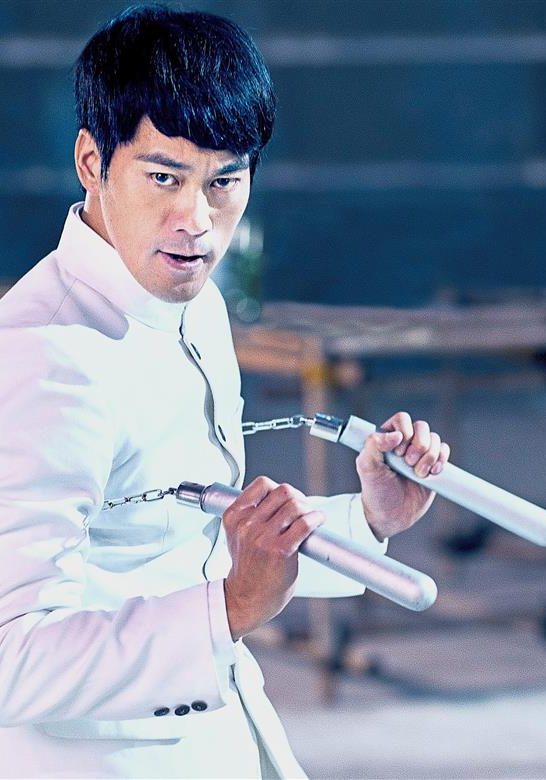 KUNG FU LEAGUE – Action / Comedy (Well Go USA)
Background
Kung Fu League is an all-star martial arts take on the romantic comedy genre from veteran Hong Kong writer and director Jeff Lau (Treasure Hunt). The film features a who's who of legendary and mythical Kung Fu figures who assemble in modern times to help train the movie's protagonist. Vincent Zhao plays Wong Fei Hung, Dennis To is Ip Man, Andy On depicts Huo Yuan Jia, and recurring "Bruce Lee actor," Danny Chan, becomes Lee's famous character Chen Zhen. The movie also stars the likes of Bruce Leung (Kung Fu Hustle), Lam Tze Chung (Shaolin Soccer), Leung Kar Yan (Shanghai 13) and Chinese pop star Zhang Yao.
Synopsis 
A young comic book artist, Fei Ying Xiong, is constantly receiving crude satire from his superior and love rival, Zhang Peng. When his work "Kung Fu League" is rejected, Fei prays for the heroes in his work to come to life and help him. His wish comes true with the four Kung Fu masters traveling together to the modern era to help Fei Ying Xiong win his love's heart. To accomplish the task, the four masters agree to train Fei for a high stakes martial arts competition so he could win the prize money and the love of his long-time crush.
A League Of Silly Fun
Kung Fu League isn't so much an epic martial arts film as it is an entertaining slice of silly madness. And entertain it will, as what we ultimately get here is a "mo lei tau" nonsensical action / comedy that'll no doubt have your cheeks hurting from all the smiling you'll be doing. The key to this movie is its ultra fun nature, in that it doesn't take itself seriously, and neither should you (this is far from the Avengers). And seeing the four iconic Kung Fu masters "come to life" is admittedly quite fun, as the actors are clearly having a blast in their respective roles. But be warned - the portrayals are far from played earnestly (on purpose mind you), which may anger diehard martial arts fans looking for a more accurate depiction of their legendary heroes. Regardless, there is no denying that the exceedingly wacky ride Kung Fu League takes us on makes for its fair share of quality "turn your brain off cinema." Trust me, it's best you just roll with the punches on this one and enjoy the idiocy.






Thanksgiving
$7.2 million