LEGO STAR WARS HOLIDAY SPECIAL – "Wookiee-sized fun for the whole family"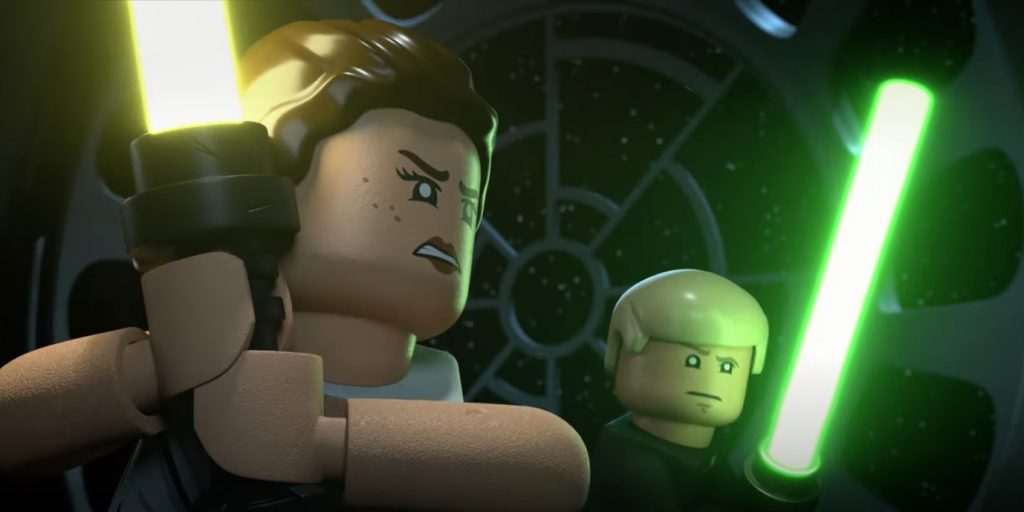 Matt Lanter as Anakin Skywalker (voice)
Kelly Marie Tran as Rose Tico (voice)
Billy Dee Williams as Lando Calrissian (voice)
James Arnold Taylor as Obi-Wan Kenobi (voice)
Anthony Daniels as C-3PO (voice)
Tom Kane as Yoda (voice)
Is loosely inspired by the 1978 Star Wars Holiday Special.
Rey leaves her friends to prepare for Life Day as she sets off on an adventure to gain a deeper knowledge of the Force. At a mysterious temple, she is hurled into a cross-timeline adventure. Will she make it back in time for Life Day?
For many, the words "Star Wars" and "holiday special" conjure up some rather unpleasant memories – one's that most fans of the mega franchise have tried to long forget. Well, there's a new Star Wars holiday special in town, but luckily, the only thing this one is full of, is enjoyable riffs of nostalgia. In other words – it's Wookiee-sized fun for the whole family! Now, if you're familiar with the "Lego animated" brand of humour, then you'll know exactly what you're in for. Just don't expect it to be as hyper vibrant and frenetic as those other Lego movie offerings (sadly, this one misses the comedic mark on more than a few occasions). What it does do, however, is serve up plenty of gleeful mashups of your favourite Star Wars moments. There's also adequate amounts of insider jokes and movie call-backs to keep the most "hardcore" of fanatics happy. But hey, even if you're not a longstanding fan of this intergalactic series, you'll still be hard-pressed to hide your smile here. So put on an ugly "Life Day" sweater, let out your best Wookiee call and enjoy. Hhhummghhra nwurrr rowrigghh!



Let Him Go
$0.710 million


The Santa Clause
$0.461 million