MOONAGE DAYREAM – "A dazzling kaleidoscope of musical ecstasy"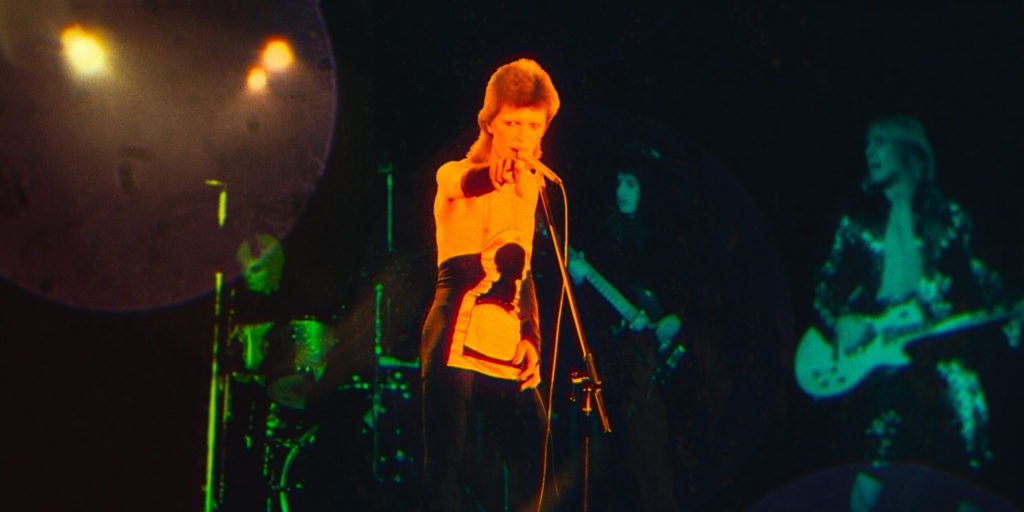 Directed by: Brett Morgen
The film uses previously unreleased footage from David Bowie's personal archives and is the first film to be officially authorized by Bowie's estate.
An experiential cinematic odyssey that explores David Bowie's creative, musical and spiritual journey.
In a world filled with shiny star-studded biopics and over-sentimentalized documentaries, it's rather refreshing to see the life of David Bowie celebrated in such a fitting way, that is a dazzling kaleidoscope of musical ecstasy. Yep, this isn't some by-the-books musical doc, this is a college of artistry. A trippy trip through the career of a once in a lifetime performer. It's almost hard to explain the film, given the blasts of imagery and sound that bombard the screen. But, you'll have to trust me, it all makes sense when you view it. In the end, it amounts to a proper portrait of the unique man known as David Bowie. From young to facing death, Moonage Daydream show's Bowie as a whole. Do some pieces feel a little too "positively manipulated" to fit the Bowie brand? Of course – this is of course the only estate-sanctioned biography that has been granted use of all David's music. It's a good trade off though, given the music is the key character at play. Luckily, our director, Brett Morgen, has plenty of sensory-enhancing imagery to pair it all with. And with that, there's is no question in my mind that David Bowie would have approved!