NO TIME TO DIE – "Serves as a stellar send-off for Craig, Daniel Craig"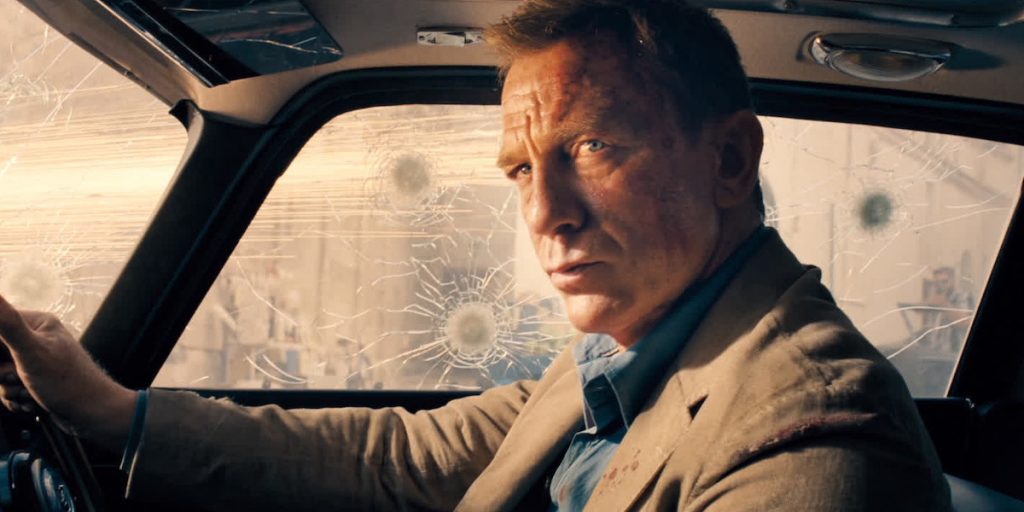 Cary Joji Fukunaga (Beasts of No Nation – 2015)
Daniel Craig as James Bond
Rami Malek as Lyutsifer Safin
Léa Seydoux as Madeleine Swann
Lashana Lynch as Nomi
Ben Whishaw as Q
Naomie Harris as Eve Moneypenny
Jeffrey Wright as Felix Leiter
Christoph Waltz as Ernst Stavro Blofeld
Ralph Fiennes as Gareth Mallory / M
Billy Magnussen as Logan Ash
Ana de Armas as Paloma
Is the 25th in the James Bond series.
James Bond is enjoying a tranquil life in Jamaica after leaving active service. However, his peace is short-lived as his old CIA friend, Felix Leiter, shows up and asks for help. The mission to rescue a kidnapped scientist turns out to be far more treacherous than expected, leading Bond on the trail of a mysterious villain who's armed with a dangerous new technology.
After a near 2-year delay, I'm happy to report that No Time To Die serves as a stellar send-off for Craig, Daniel Craig! Yep, this truly is a great final showcase for the actor, as Craig clearly gave it his all in a performance that runs the entire gamut of emotions. Who knew an overly emotional Bond makes for the best Bond? But, while there is plenty of epic action, excitement and thrills to be had, the sprawling story is a little less inspired compared to some of 007's previous contemporary instalments (Skyfall still tops my list). That is to say, some narrative elements are a little too familiar, making for not so much an original caper, but a borderline retread. Fortunately, there are a handful of surprises thrown in to make it stand apart (definitely avoid spoilers on the ending). And like you'd expect from a Bond flick, it's all impeccably shot, making for another super sleek viewing (and listening) experience. In fact, all the stuff you love about, and expect from, the franchise still work 25 films later. Throw in some solid supporting performances (looking at you Lashana Lynch), a surprising (and welcome) heavy dose of humour, and you've got one  worthy swan song for Daniel Craig's Bond-era. Best of luck to whomever puts on the bowtie next - they're gonna need it!