CONTEST CLOSED - WIN A DIGITAL DOWNLOAD OF ODD MAN RUSH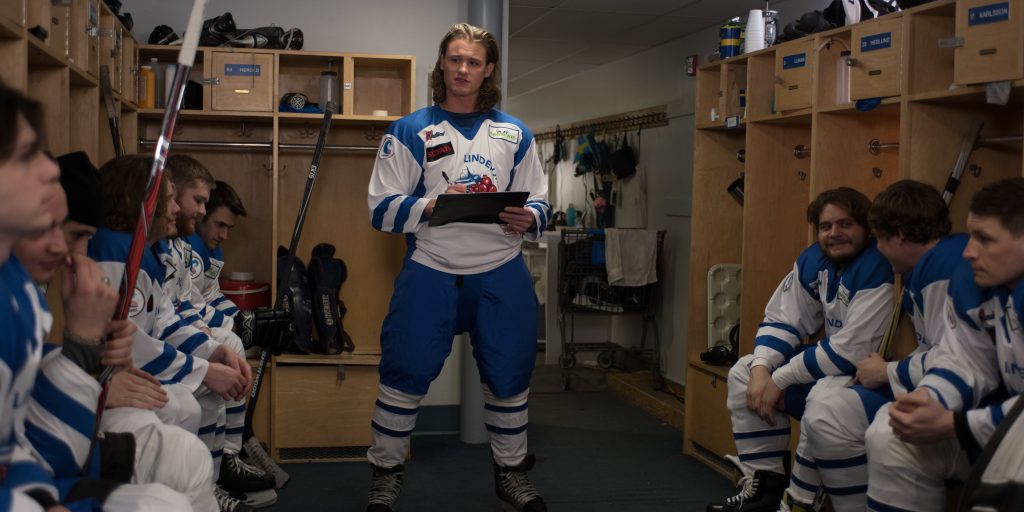 If you live in CANADA, you can enter for a chance to win a digital download of ODD MAN RUSH courtesy of The Flaming Thumb! Simply review the contest details below for how to enter.
When Bobby Sanders' Harvard hockey career ends with more surgeries than goals, he scores a spot on the fringes of pro hockey in the European minor leagues, ultimately landing in northern Sweden after being traded for a washer/dryer combo. But Bobby's relationship with the Swedish check-out girl at the local market forces him to confront the reality of his childhood dream before the Hockey Gods intervene.
Based on Bill Keenan's best-selling memoir, ODD MAN RUSH is a comical coming-of-age story set in the quirky world of European minor league hockey. The film chronicles the hijinks of Bobby Sanders, a hockey-obsessed kid from New York City, who dreams of playing in the NHL.
Enter this contest by following the below instructions:
1. FOLLOW The Flaming Thumb Twitter and Facebook pages for updates on the contest
2. REPLY to the post stating why you want to see the film
3. RETWEET / SHARE the Twitter and Facebook contest posts for an extra entry
ENTER BEFORE IT'S TOO LATE
Contest will run until September 1, 2020
Watch Odd Man Rush starting September 1, 2020