OUR FRIEND – "Effectively touching"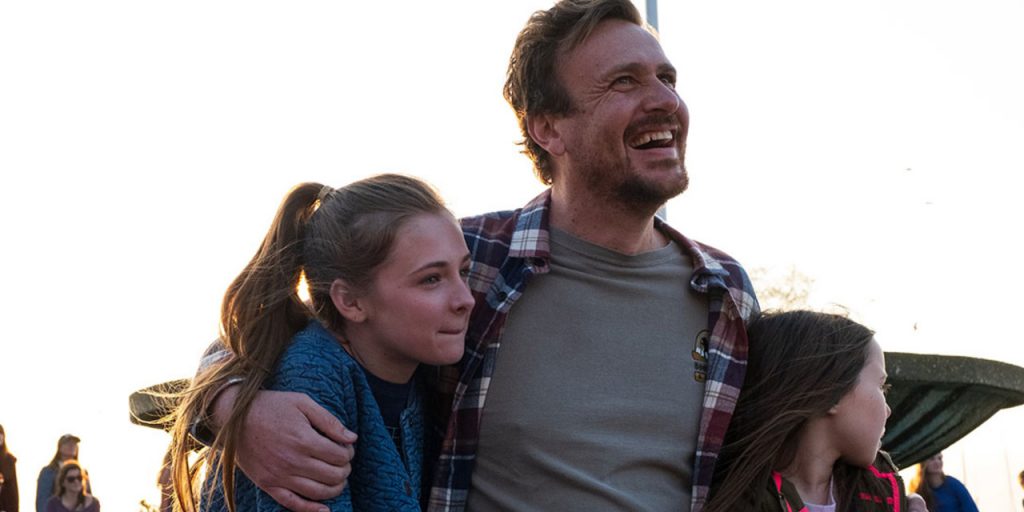 Casey Affleck as Matthew Teague
Dakota Johnson as Nicole Teague
Jason Segel as Dane Faucheux
Jake Owen as Aaron
Gwendoline Christie as Teresa
Cherry Jones as Faith Pruett
Denée Benton as Charlotte
Isabella Rice as Molly
Is inspired by the true-to-life story of the Teague family.
Journalist Matt, his vibrant wife Nicole and their two young daughters have their lives upended by Nicole's heartbreaking diagnosis of terminal cancer. As Matt's responsibilities as caretaker and parent become increasingly overwhelming, the couple's best friend Dane offers to come and help out. As Dane puts his life on hold to stay with his friends, the impact of this life altering decision proves greater and more profound than anyone could have imagined.
Our Friend, the latest in the true-to-life illness genre, is effectively touching, yet annoyingly disjointed. There is no question the film will strike an emotional nerve, leaving you holding back tears on more than one occasion (you've been warned). However, for some odd reason, the filmmakers decided to chop up the timeline and turn it into a rather messy narrative puzzle. Just as you're investing in a particular bit of drama, five minutes later you'll get thrust into another time-period where you'll have to start all over again. Luckily, the film boasts A-grade performances. One such comes from Jason Segal, who really impresses with the perfect blend of "goofy best friend" and "lost soul with a heart of gold." Likewise, Casey Affleck and Dakota Johnson nail their respective parts, with Johnson in particular running the gamut of emotions - and then some. It's these genuine performances that take the film out of phoney/manipulative territory and make it the tender/heartfelt journey that it is. And for that, we thank them!