PEPPERMINT – "A serviceable paint by numbers revenge film"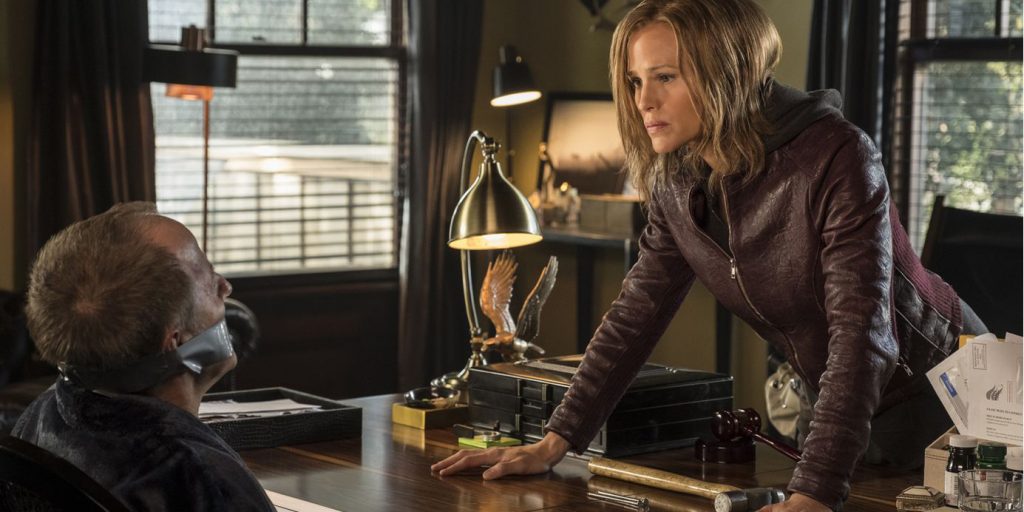 Riley North's husband and daughter are killed in a drive-by shooting, on her daughter's birthday, by members of a cartel. When the killers walk free owing to corrupt officials on the cartel's payroll, she takes matters into her own hands and seeks vigilante justice against those who destroyed her life.
"Peppermint, a paint by numbers revenge story, is a mostly serviceable addition to the vigilante genre of films. And while Jennifer Garner does a really great job of kicking ass and taking names, the ultimate problem is that the movie adds absolutely nothing new. Seriously, we've all seen this film before - just under a different name with different actors. There are also a few 'head scratcher' plot revelations that don't make a lick of sense. Speaking of which, if you are going to name a movie after an ice cream flavour, why not go with Rocky Road? That's much more intimidating than Peppermint. No? Just me?"

Paw patrol: The Mighty Movie
$23 million