SAW X – "Come for the bloody torture, stay for the effective character study"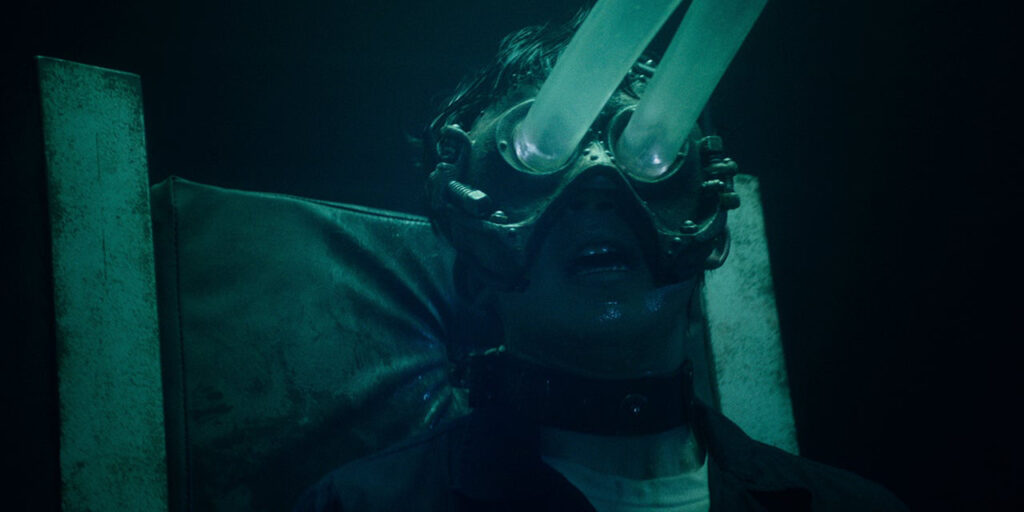 Directed by: Kevin Greutert (Saw 3D – 2010)
• Tobin Bell as John Kramer / Jigsaw
• Shawnee Smith as Amanda Young
• Synnøve Macody Lund as Cecilia Pederson
• Steven Brand as Parker Sears
• Michael Beach as Henry Kessler
• Renata Vaca as Gabriela
• Paulette Hernandez as Valentina
• Octavio Hinojosa as Mateo
• Joshua Okamoto as Diego / Dr. Cortez
It is the tenth installment overall in the Saw film series and serves as both a direct sequel to Saw (2004) and a prequel to Saw II (2005).
John Kramer travels to Mexico after learning of a potential "miracle" cure for his terminal cancer. However, he soon realizes that the entire operation is a fraudulent scheme targeting vulnerable individuals. Finding a new purpose, the infamous serial killer and his apprentice abduct the con artists and subject them to a horrifying new series of traps.
Come for the bloody torture, stay for the effective character study – Saw X may just be the best of the franchise. Seriously, this film is a love letter of sorts to all the other Saw films (in its presentation and overall production), but it's also a great deep dive into the mind of Jigsaw himself, John Kramer. No longer relegated to brief background musings and chime ins, Saw X firmly puts the spotlight on Kramer by truly exploring his twisted psyche. Set between the first and second films, this story really fleshes out the reason why Jigsaw does the ruthless things that he does. Plus, Tobin Bell plays the architect of controlled chaos to perfection, finally giving audiences a true taste of his superb acting chops. He's not alone though, as we get to explore the oddly meaningful relationship between John and his apprentice in training, Shawnee Smith (who, herself provides a solid performance). As for the deadly "games," well they are just as intense and brutal as the one's prior. It's all morally deranged of course, but that's the franchise staple – and they nail it. Admittedly, things do take a bit to get started, and the trademark "twist" is kind of a headscratcher, but trust me when I tell you, Saw X is a blood-spatteringly good time. Yes, you'll definitely want to play this game!





Thanksgiving
$7.2 million