SCREAM VI – "Injects plenty of fresh killer fun into the meta-horror franchise"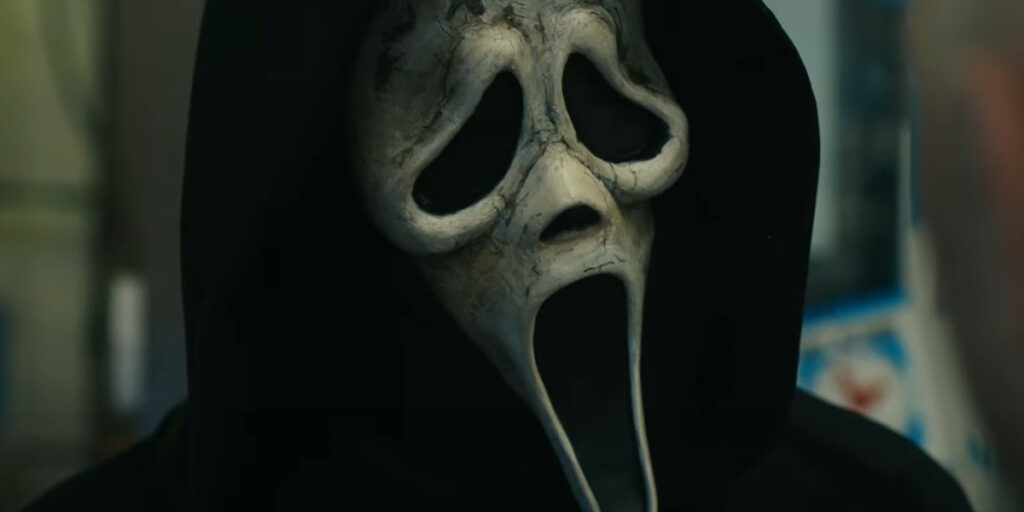 Directed by: Matt Bettinelli-Olpin and Tyler Gillett (Scream – 2022)
• Melissa Barrera as Sam Carpenter
• Jasmin Savoy Brown as Mindy Meeks-Martin
• Jack Champion as Ethan
• Mason Gooding as Chad Meeks-Martin
• Liana Liberato as Quinn
• Dermot Mulroney as Bailey
• Jenna Ortega as Tara Carpenter
• Tony Revolori as Jason
• Hayden Panettiere as Kirby Reed
• Courteney Cox as Gale Weathers
It is the sixth installment in the Scream film series and serve as a direct sequel to Scream (2022).
Four survivors of the Ghostface murders leave Woodsboro behind for a fresh start in New York City. However, they soon find themselves in a fight for their lives when a new killer embarks on a bloody rampage.
Equal parts silly and chilling, Scream VI injects plenty of fresh killer fun into the meta-horror franchise. Yep, it looks like that relocation to the Big Apple was a great choice, as the New York setting gives the proceedings (and our killer) plenty of new avenues to explore. And trust me, for a franchise that's been around for over 3 decades, it's all about delivering things we haven't already seen before. But don't get me wrong, the film still stays true to that unique Scream spirit. You know, the one laced with meta-humor, horror homages, and brutal kills. Actually, for the latter, the brutality is amped up to its highest gore setting yet. Unnecessary? Sure, but we are dealing with unhinged and brazen murders after all. Also hitting the target is the ultra-likeable cast at hand. Jenna Ortega especially continues her winning ways, while Hayden Panettiere and Courtney Cox make for some enjoyable returns – even if mostly underused. In order to avoid spoilers, I will refrain from mentioning just who goes a little too goofy in the third act. There is scenery chewing and then there's scenery devouring. Regardless, just know everyone serves their purpose well, making all the kills, near kills, and attempted kills that much more affecting. So yes, with plenty of likeable leads, new twists, fun surprises, and a fresh setting, Scream IV may very well have stabbed its way to being one of the best horror flicks of the year!

Paw patrol: The Mighty Movie
$23 million