SHE SAID – "No frills, no problem"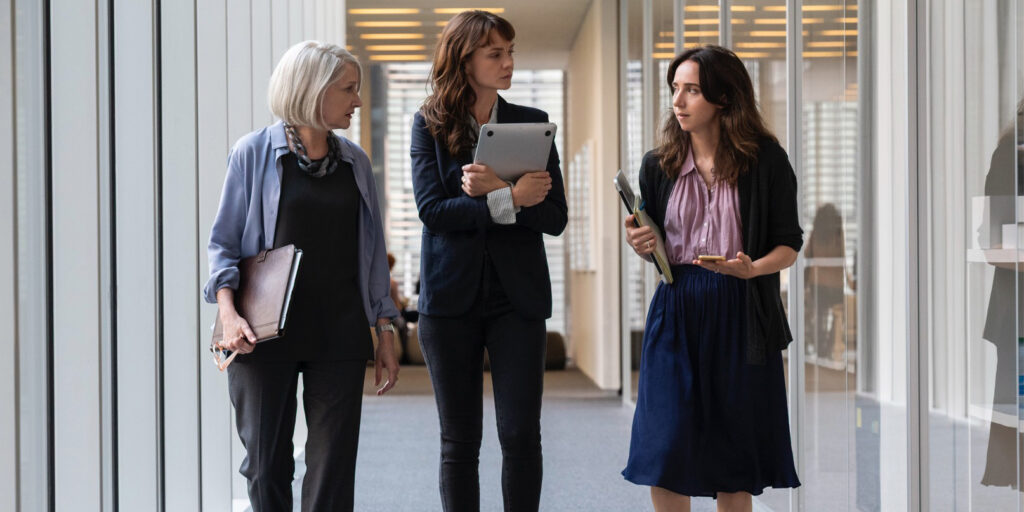 Directed by: Maria Schrader
Carey Mulligan as Megan Twohey
Zoe Kazan as Jodi Kantor
Patricia Clarkson as Rebecca Corbett
Andre Braugher as Dean Baquet
Jennifer Ehle as Laura Madden
Samantha Morton as Zelda Perkins
Ashley Judd as herself
Sean Cullen as Lance Maerov
Mike Houston as Harvey Weinstein
Griffin Newman as the voice of Pip
It is based on the New York Times investigation that exposed Harvey Weinstein's history of abuse and sexual misconduct against women and the 2019 book of the same name.
The New York Times journalists Megan Twohey and Jodi Kantor publish a report that exposes sexual abuse allegations against powerful Hollywood producer Harvey Weinstein. The shocking story also serves as a launching pad for the #MeToo movement, shattering decades of silence around the subject of sexual assault and harassment.
When it comes to Maria Schrader's biographical drama, She Said - it's no frills, no problem! If you are looking for a "juicy" Hollywood backlot tell all though, then I'm afraid you'll have to look elsewhere. This is a measured film, one that takes its time, builds its case, and shows the process. And, with every added bit of information, the story gets more and more satisfying. This despite our knowledge of how it will all turn out in the end. She Said is all about the people, places, and details that led to that historic outcome. All the main players you know are accounted for by the way. You'll see (or hear) the likes of Gwyneth Paltrow, Ashley Judd, Rose McGowan, and Weinstein himself. But, it's the names that you probably don't know that are given the spotlight. The victims' stories are heartbreaking and maddening, while the reporters' accounts are straining and emotional. On the performances front, Carey Mulligan is sure to gets lots of acclaim. Here, Mulligan is the embodiment of tenacity in her work life, all the while dealing with emotional despair in her personal life. She is not alone mind you, as all of the cast play their parts well. It's the performances that make the many, many scenes of people talking (and talking some more) go down easy. That's because, like a great piece of investigative journalism, everyone involved puts in the work. The results speak for itself.