SMALLFOOT – "Puts its best foot forward"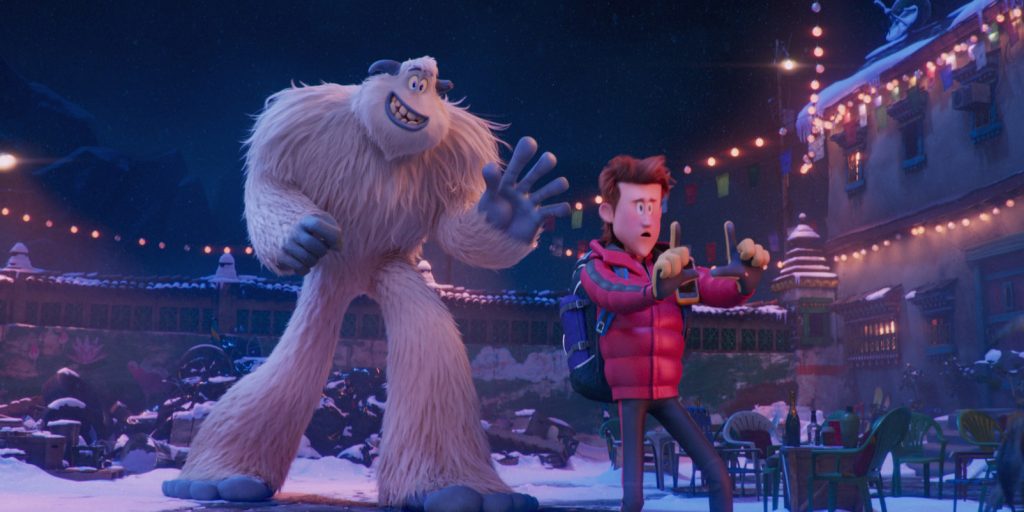 Migo is a friendly Yeti whose world gets turned upside down when he discovers something that he didn't know existed -- a human. He soon faces banishment from his snowy home when the rest of the villagers refuse to believe his fantastic tale. Migo embarks on an epic journey to find the mysterious creature that can put him back in good graces with his simple community.
Smallfoot puts its best foot forward…and perhaps then some! Like any decent animated film, it is bright, zippy, and funny with gags aplenty. But, it also serves up a nice little message about "critical thinking" and "tolerance" making it more than your average shiny cartoon fluff. Kids will surely eat it up and adults will find jusssst enough to amuse themselves throughout as well. The voice performances are also quite good here (James Corden's goofball charm is on extra high) and the musical numbers are pretty catchy too. Ok, so things may have gotten a little too preachy by the end and maybe some of the dialogue is awkward at times. But, if you can get past that, you'll find Smallfoot is a surprising little distraction that will leave you smiling well past the end credits. Your move Ice Age.

Paw patrol: The Mighty Movie
$23 million