SNEAKERELLA – "The gender-swapped urban hip-hop rendition of Cinderella surprisingly works"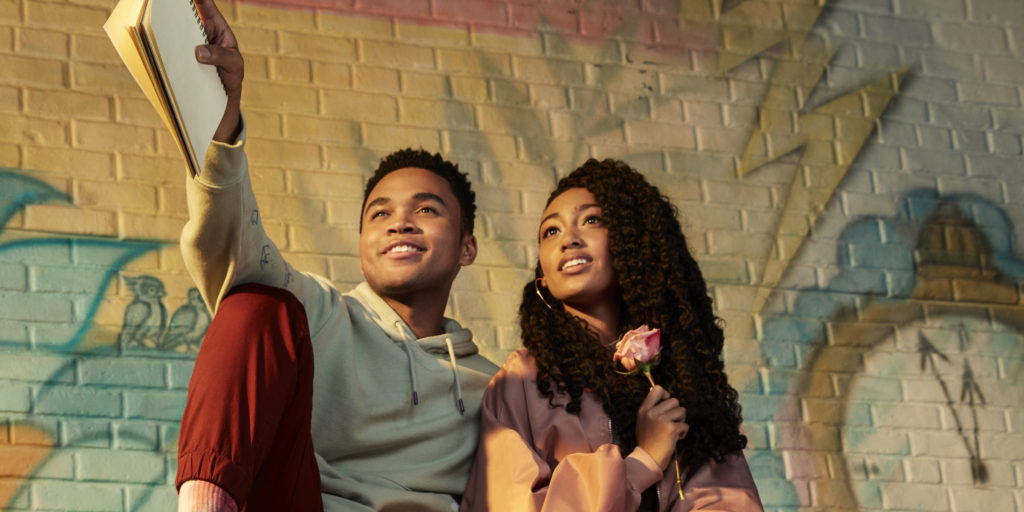 Directed by: Elizabeth Allen Rosenbaum
Chosen Jacobs as El
Lexi Underwood as Kira King
John Salley as Darius King
Yvonne Senat Jones as Denise King
Devyn Nekoda as Sami
Juan Chioran as Gustavo
Robyn Alomar as Liv
Bryan Terrell Clark as Trey
Kolton Stewart as Zelly
Hayward Leach as Stacy
Is a re-imagining of the classic fairy tale Cinderella.
After falling in love with Kira King, the daughter of basketball star and sneaker tycoon Darius King, an aspirant Queens sneaker designer gains the confidence to pursue his dream of becoming a professional sneaker designer with the help of his best friend, Sami, and his Fairy Godfather.
The gender-swapped urban hip-hop rendition of Cinderella surprisingly works. Yep, what could (and should) have just been a silly gimmicked spin on the classic fairy tale actually possess quite a bit of soul. There's a heart to the movie that can't be denied, nor can the likability of our lead actor, Chosen Jacobs. To be honest, it's played a little too sweet at times, but it is Disney after all. Luckily, the film delivers a number of catchy musical numbers. It's all very pleasing to the ears and eyes. The movie's neon colour-infused aesthetic is fun, making for a great stylization throughout. Now, is it predictable? Improbable? Silly? Of course, it is! But it's not trying to be something it's not. It's on the same level of other Disney channel originals (like Halloweentown). But again, that's not a bad thing. Just beware, because if you are like me, you'll have an overwhelming desire to buy some new expensive kicks!




The Black Phone 
$23.7 million