SPIDER-MAN: ACROSS THE SPIDER-VERSE – "Builds on the first instalment's immersive visual splendor to phenomenally great effect"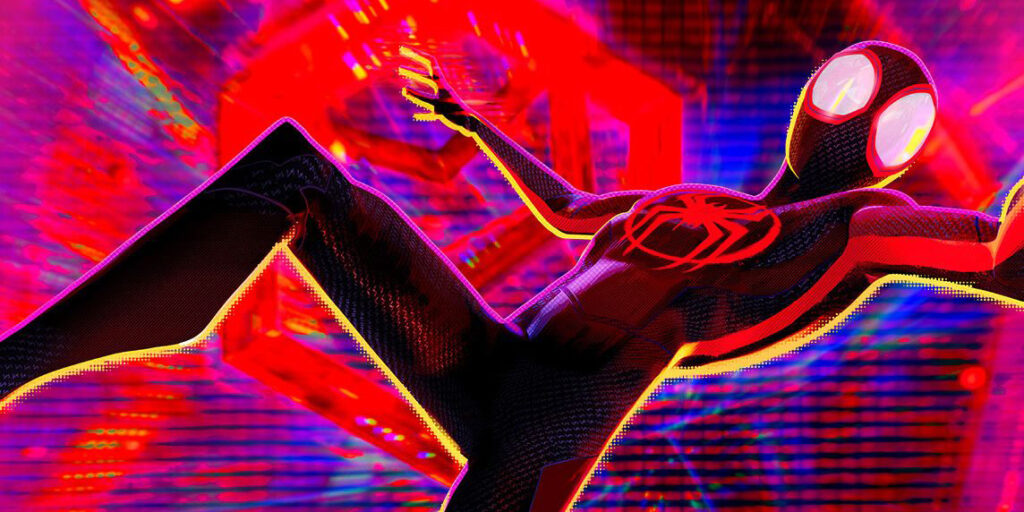 Directed by: Joaquim Dos Santos, Kemp Powers, and Justin K. Thompson
• Shameik Moore as Miles Morales / Spider-Man
• Hailee Steinfeld as Gwen Stacy / Spider-Woman
• Brian Tyree Henry as Jefferson Davis
• Luna Lauren Vélez as Rio Morales
• Jake Johnson as Peter B. Parker / Spider-Man
• Jason Schwartzman as Dr. Jonathan Ohnn / The Spot
• Issa Rae as Jessica Drew / Spider-Woman
• Karan Soni as Pavitr Prabhakar / Spider-Man India
• Daniel Kaluuya as Hobart "Hobie" Brown / Spider-Punk
• Oscar Isaac as Miguel O'Hara / Spider-Man 2099
It is the sequel to Spider-Man: Into the Spider-Verse (2018) and is set in a shared multiverse of alternate universes called the "Spider-Verse".
After reuniting with Gwen Stacy, Spider-Man is catapulted across the Multiverse, where he encounters a team of Spider-People charged with protecting its very existence. However, when the heroes clash on how to handle a new threat, Miles finds himself pitted against the other Spiders.
Spider-Man: Into the Spider-Verse fans can finally put their "Spidey-sense" at ease, because Spider-Man: Across the Spider-Verse builds on the first instalment's immersive visual splendor to phenomenally great effect. It's a sequel that does what it should - capture the spirit of the original and expand on it in meaningful and exciting ways. Still a love letter to the comic book medium, this film once more combines heartfelt character driven stories with awe-inspiring action. Now, with a plethora of new characters introduced to go along with the many holdovers from the first movie, there is admittedly a lot going on. But, it somehow all works. You see, the main players all build on each other, each adding emotional depth to the story at hand. And this isn't just another "multiverse gone awry" story, either. Trust me, there's a lot more to it - with big stakes to go along with it. In addition to universal themes around acceptance and young love, there are intricacies to do with sacrifice, loss and true heroism. It helps that the voice cast is also stellar. Oscar Isaac especially adds some Gravitas to the fan fave comic character Miguel O'Hara, the Spider-Man of the future. Of course, it's Shameik Moore as our young Miles Morales who remains the true heart of the movie. Although, it definitely feels like it's equal parts a Gwen Stacy's movie this time around. But, the film's biggest MVPs are once again the (many) talented animators. The unique combination of traditional hand drawn comic book techniques and computer animation (not to mention the occasional bit of live action) make for gorgeously breathtaking results. I feel as though they even upped the ante this time around – if that's possible! There's a reason the first film took home the Oscar for Best Animated Feature. And the way I see it, this film deserves a golden trophy of its own!

Paw patrol: The Mighty Movie
$23 million