STUBER – "While not a 5 star ride, it'll get you where you wanna go"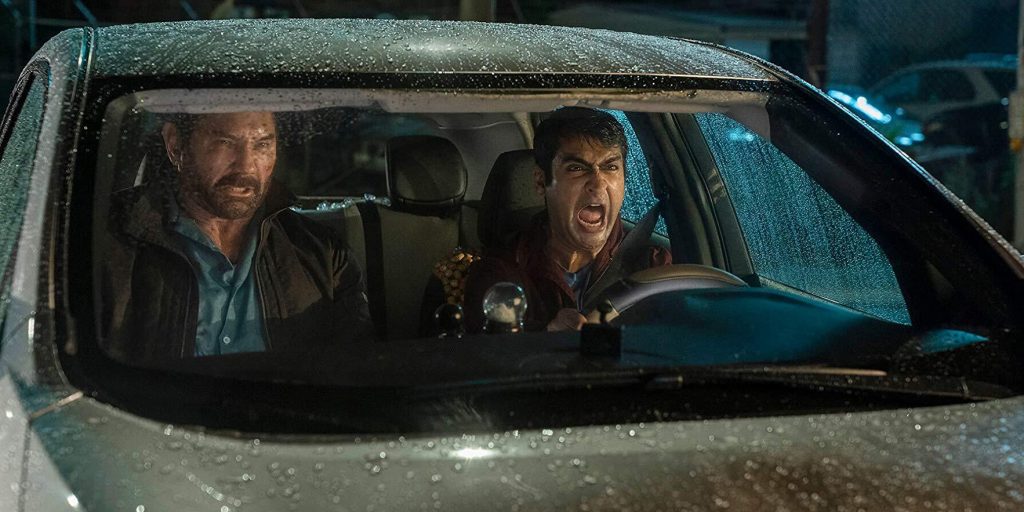 When a mild-mannered Uber driver named Stu picks up a passenger who turns out to be a cop hot on the trail of a brutal killer, he's thrust into a harrowing ordeal where he desperately tries to hold onto his wits, his life and his five-star rating.
2 words: Summer escapism. If that's what you're looking for, Stuber gladly obliges. The problem though, is that the film is rather forgettable, and sadly, not overly funny. Sure, Nanjiani will make you laugh the first couple of times he freaks out at the situation he's found himself in, but not so much the tenth or twelfth time he does it. And yeah, Bautista's character having poor visibility (due to laser-eye surgery) will have you chuckle at the initial "blind gags" we get, but not so much the same (only slightly different) ones they serve up a half hour or so later. So yes, to say it's a bit repetitive would perhaps be a wee bit of an understatement. To be honest, the best parts of this film don't come from the comedy at all, but rather the action. Here, we are treated to some surprisingly creative, at times brutal, but no doubt exhilarating action sequences! But not withstanding the car chases and explosions, Nanjiani and Bautista do admittedly click with each other, both doing their best with what they've got to work with. It's just a shame that what they got script wise is rather mediocre at best. But hey, Summer escapism counts for something I suppose. So while Stuber is not a 5 star ride, it'll surely get you where you wanna go.





Black Christmas
$4.4 million