TEEN TITANS GO! TO THE MOVIES – "Meta superhero fun for kids…& adults too"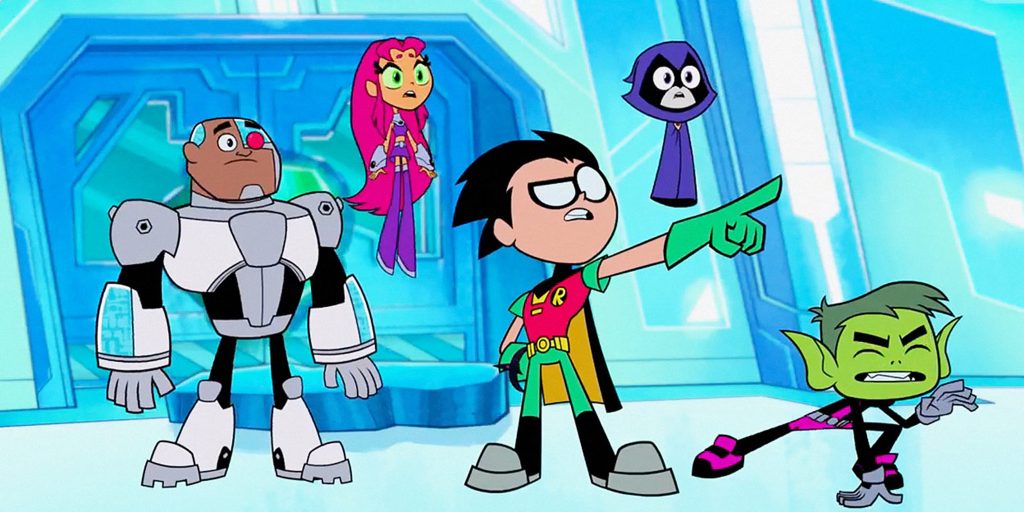 Is based on the television series Teen Titans Go! and produced by Warner Bros. Animation.
The Teen Titans find out that every single hero in the DC Universe has their own films. So they search for a director for their own movie. Famous Hollywood director Jade Wilson rejects their offer because they're no longer taken seriously. However, they find a window of opportunity for their own movie by having their own nemesis in the form of Slade, who plans to take over the world.
"Teen Titans Go! To The Movies is meta / self referential superhero fun for kids…ok, adults too! It's a refreshingly light-hearted take on the DC world of characters that zips along at an enjoyably quick pace. Plus the humour ranges from juvenile to down right smart. Kids will definitely dig it, but perhaps the (ahem) nerdier adults will love it a lot more than the rest of us. Sometimes the aforementioned humour is a bit too 'in the know.' Think the Deadpool movies with a PG rating. Definitely not a bad thing!"