THE ADDAMS FAMILY – "As creepy, kooky and oddly likeable as ever"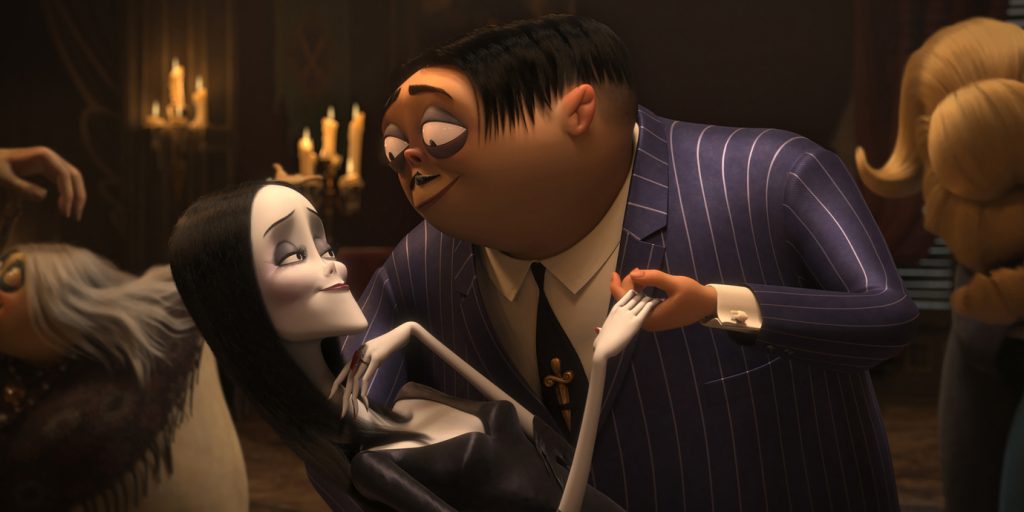 Conrad Vernon and Greg Tiernan
Oscar Isaac as Gomez Addams
Charlize Theron as Morticia Addams
Chloë Grace Moretz as Wednesday Addams
Finn Wolfhard as Pugsley Addams
Nick Kroll as Uncle Fester
Snoop Dogg as Cousin Itt
Bette Midler as Grandmama
Allison Janney as Margaux Needler
Conrad Vernon as Lurch
Elsie Fisher as Parker Needler
Martin Short as Grandpa Frump
Catherine O'Hara as Grandma Frump
Is based on the comics / TV show / movies of the same name - created by Charles Addams.
Members of the mysterious and spooky Addams family: Gomez, Morticia, Pugsley, Wednesday, Uncle Fester and Grandma, are readily preparing for a visit from their even creepier relatives. Trouble soon arises when shady TV personality Margaux Needler realizes that the Addams' eerie hilltop mansion is standing in the way of her dream to sell all the houses in the neighbourhood.
The Addams Family's latest big screen incarnation is as creepy, kooky and oddly likeable as ever, even if a tad overly juvenile in its approach. To be fair, this is an animated film primarily aimed at kids, so childish cornball humour is pretty much par for the course. However, when comparing it to the Addams' previous cinematic outings, this story falls rather flat, as we are ultimately fed a fairly forgettable tale that pits our ghastly family against an evil home-reno reality TV show host (no, seriously). Luckily, the impeccable voice cast doesn't disappoint, with each giving their respective iconic characters some truly lively reads (Charlize Theron's deliciously icy Morticia and Nick Kroll's overly eccentric Uncle Fester make for just a couple of noteworthy standouts). In fact, it's these renowned characters and their peculiar charms that make it all worthwhile in the end. So, lets not wait another 26 years to see them on the big screen again shall we? And hey, at least they didn't screw up the iconic theme song. Now that's something to snap about!