THE BOB'S BURGERS MOVIE – "Serves up some quirky animated fun for long-time fans and first timers alike"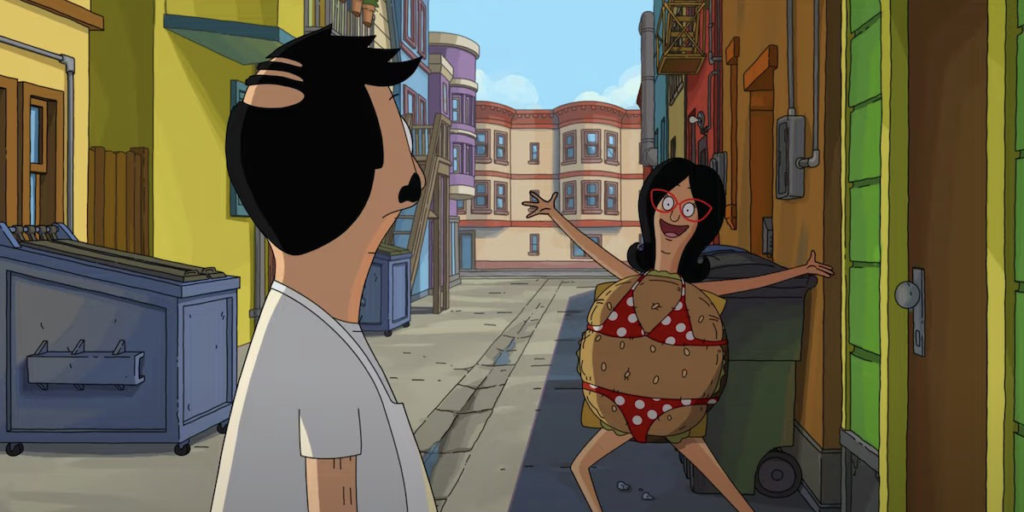 Directed by: Loren Bouchard & Bernard Derriman
Jon Benjamin as Bob Belcher
Dan Mintz as Tina Belcher
Eugene Mirman as Gene Belcher
Larry Murphy as Teddy
John Roberts as Linda Belcher
Kristen Schaal as Louise Belcher
Zach Galifianakis as Felix Fischoeder
Kevin Kline as Calvin Fischoeder
David Wain as Courtney Wheeler
Sam Seder as Hugo
Aziz Ansari as Darryl
It is based on the animated television series Bob's Burgers created by Loren Bouchard.
A ruptured water main creates a sinkhole right in front of Bob's Burgers, blocking the entrance and ruining the Belchers' plans for a successful summer. While Bob and Linda struggle to keep the business afloat, the kids try to solve a mystery that could save their family's restaurant.
The Bob's Burgers Movie serves up some quirky animated fun for long-time fans and first timers alike. There is a charm to the proceedings that is extenuated by the ultra-game voice cast, including the always uproarious Zach Galifianakis. It's not going to deliver the big-time belly laughs that the Simpson's Movie gave us, but there is plenty of silliness to keep you chuckling throughout. Did this need to be a movie and not some extended TV episode? I guess not. The plot is pretty unchallenging and easily accessible, but that's not a bad thing at all. In fact, it's always engaging. This goes back to the characters and the voices behind them. You just enjoy watching these people. And while the animation is pretty much on par with that of the show (as expected and required), they do give it a little bit more vibrance and "cinematic qualities." All that to say that it is pleasing to look at. And just like a helping of some fast food, it will certainly hit the spot in the moment!

Paw patrol: The Mighty Movie
$23 million