THE BOOGEYMAN – "An overly familiar jumpy nail-biter"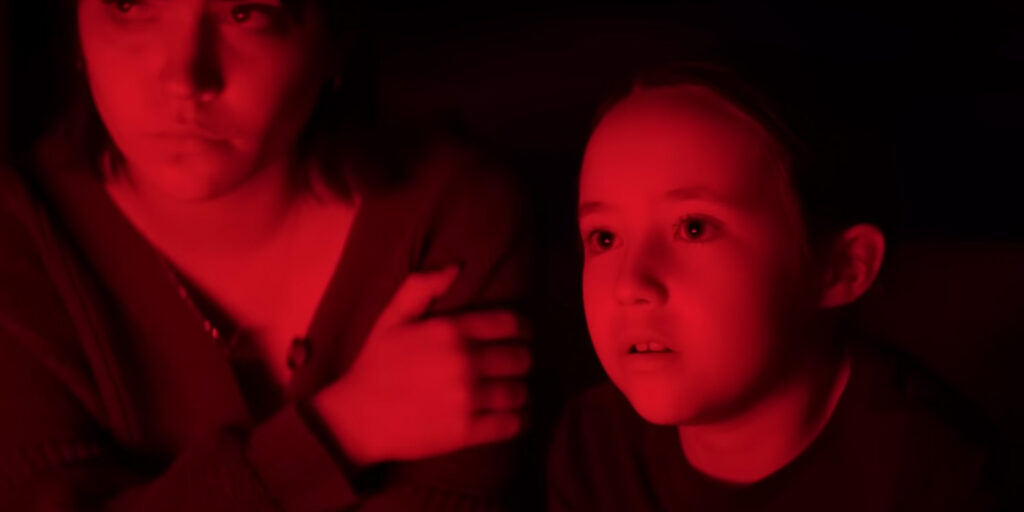 Directed by: Rob Savage (Dashcam - 2021)
• Sophie Thatcher as Sadie Harper
• Chris Messina as Will Harper
• Vivien Lyra Blair as Sawyer Harper
• Marin Ireland as Rita
• LisaGay Hamilton as Dr. Weller
• David Dastmalchian as Lester Billings
It is based on Stephen King's short story of the same name.
High school student Sadie Harper and her little sister Sawyer are still reeling from the recent death of their mother. Devastated by his own pain, their father Will, gives them neither the support nor the affection that they try to claim from him. When a desperate person shows up unexpectedly at their house asking for help, they bring in a terrifying entity that preys on the family.
An overly familiar jumpy nail-biter, Rob Savages The Boogeyman is yet another ho-hum horror outing that adds nothing new to the genre. Yep, I'm afraid it's a been there, seen that affair with mostly forgettable results. I mean, there exists a few legitimately effective scares, but they are few and far between. What really elevates this film, however, are the exceptional performances. The main family trio is well brought to life, with Sophie Thatcher really earning some horror acting cred in the role of mourning-teen-on-a-mission, Sadie. But while the mood is eerie, and the tension palpable at times, there is just too much redundancy to leave any kind of lasting impression. The themes of grief and "letting the darkness in" have all been tackled before. Weird black veiny things growing on the ceiling and walls? Seen it. Coughing up gross stuff? Done that. A deceased parent. Check. Creature that doesn't like light. You know that's been done a million times. Speaking of the "creature," it's very reminiscent of the ones seen in A Quiet Place. Yes, you will most definitely feel as though you've seen this movie before. But with a great cast and a capable director, it might just be worth watching it again.

Paw patrol: The Mighty Movie
$23 million