THE CONJURING: THE DEVIL MADE ME DO IT – "Serviceable frights in a sinister story"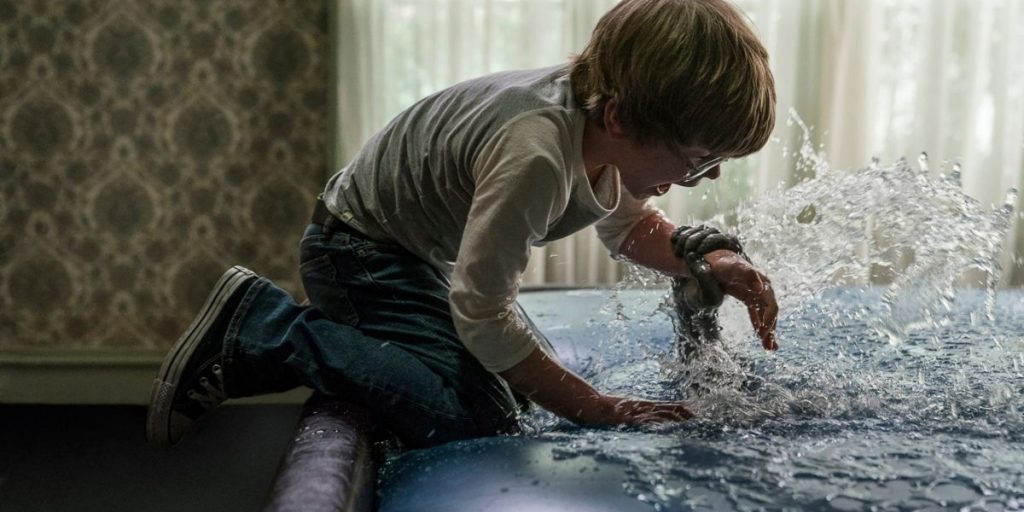 Michael Chaves (The Curse of La Llorona – 2019)
Patrick Wilson as Ed Warren
Mitchell Hoog as young Ed Warren
Vera Farmiga as Lorraine Warren
Megan Ashley Brown as young Lorraine Warren
Ruairi O'Connor as Arne Cheyenne Johnson
Sarah Catherine Hook as Debbie Glatzel
Julian Hilliard as David Glatzel
John Noble as Kastner
Eugenie Bondurant as Lola / The Occultist
Shannon Kook as Drew Thomas
Is a sequel to The Conjuring 2 (2016), and as the eighth instalment in the Conjuring Universe film franchise.
A chilling story of terror, murder and unknown evil that shocked even experienced real-life paranormal investigators Ed and Lorraine Warren. It starts with a fight for the soul of a young boy, then takes them beyond anything they'd ever seen before, to mark the first time in U.S. history that a murder suspect would claim demonic possession as a defense.
The third outing in the main Conjuring film series delivers serviceable frights in a sinister story. The film's main appeal, however, comes courtesy of those oddly lovable Warrens. Yep, Patrick Wilson and Vera Farmiga once more make the real-life paranormal investigator couple enjoyably compelling. I mean, has some of their magic worn off by this point with 5 movies and counting in the franchise universe? No question – but there's still plenty of gas in the tank. You see, like Mulder and Scully (The X-Files) or Sam and Dean Winchester (Supernatural), there's something about these characters that makes them so darn appealing – I just wanna watch them do their thing! As for the story in this particular outing, well, it's creepy alright – if not overstuffed. Things play-out nicely in an almost police procedural way (a refreshing change), but it sours quickly with a climax that leaves a lot to be desired. It's certainly not the worst of the franchise (looking at you The Nun), but also not near the best. The super slick production actually goes a long way here, making it steps above what could have been just another ho-hum horror. But, again, we can all thank those cunning Warrens for turning it into another decent offering of cinematic scares!