THE DIG – "Unearths a pleasant viewing experience"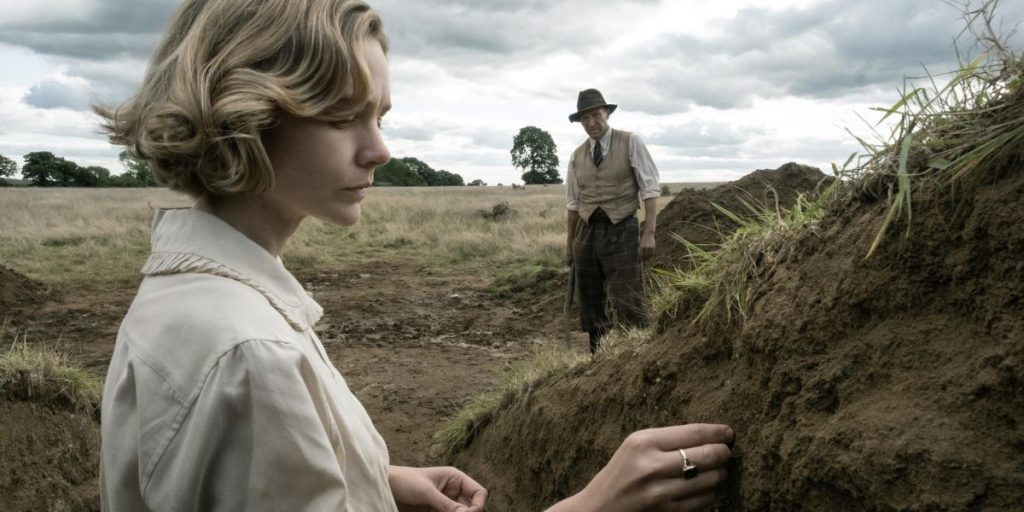 Carey Mulligan as Edith Pretty
Ralph Fiennes as Basil Brown
Lily James as Peggy Preston
Johnny Flynn as Rory Lomax
Ben Chaplin as Stuart Piggott
Ken Stott as Charles Phillips
It reimagines the events of the 1939 excavation of Sutton Hoo.
An excavator and his team discover a wooden ship from the Dark Ages while digging up a burial ground on a woman's estate.
An extravagant excavation drama, The Dig unearths a pleasant viewing experience brimming with tender beauty. For starters, the visual wonder that is the sweeping Suffolk landscape is a major highlight, , giving the movie a truly impressive scope. Equally impressive, however, are Carey Mulligan and Ralph Fiennes portrayals. Each shine in their respective roles here, giving way to a pair of graceful performances with plenty of charm. Between this film and Promising Young Woman, Mulligan is more than proving her acting talents this year! And while the rest of the cast holds their own, it's really our two leads who carry us through the emotional journey at hand. That journey, of course, centres on stunning discoveries found in an intricate excavation. And if that sounds like it could be rather dull, well, not so fast. Yes, it's a slow and steady unravelling, but with the movie taking place on the precipice of WWII, there are also a slew of thrilling circumstances taking place in the background. It's all handled quite well, giving audiences a real sense of the time, while also delicately exploring themes surrounding life and death. So, trust me, when it comes to The Dig, don't hesitate - just dig in!